Deck Accessories
Ottawa Deck Shop is your one-stop shop for all of the decking needs. We have everything you need to complete any project, including accessories from various brands and manufacturers! We will help you select all your needed accessories. We also carry deck lighting, waterproofing options and deck maintenance products.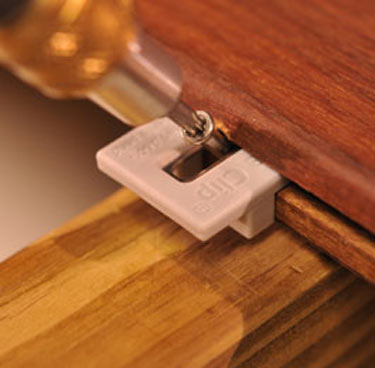 Ipe Accessories
We carry all the necessary accessories for installing Ipe decking, including clips that allow you to install 5/4×6 boards. The stainless steel clip coating makes them resistant against scratches and rust while their plastic body ensures durability in harsh weather conditions like rain or snow! Other common products for installation on exterior surfaces include Ipe screw and plug system by Pro Plug, color matched stainless steel trim screws from Deckwise.
Composite Fasteners
It is important to have the right clips for your composite decking project. TigerClaw TC-G Clips can be used with most products, but there are other options like Phantom Clamps or Concealoc fastener kits that will work well depending on what you're installing. For contractors that do many deck installations every year, we recommend buying a special gun to speed up the clip installation process. Apart from screws and plugs by Cortex or Proplug there's also color matched stainless steel fascia screw sets available for your composite boards. Wolf decking is the only type that comes non-grooved and should be installed with a HidFast stainless hidden fastener system. There are second storey decks which need waterproofing, so we carry Trex Rain Escapes System or Timbertech Dry Space – both great options for your project needs.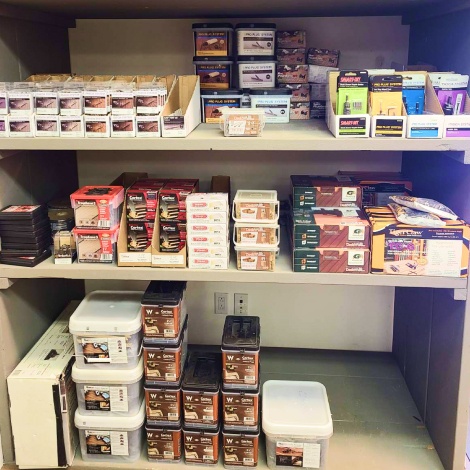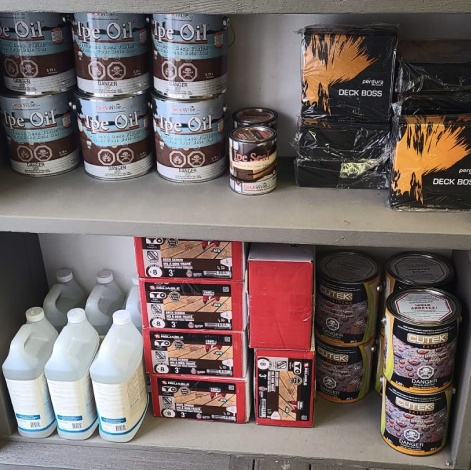 Deck Maintenance
For Ipe decks, we recommend using a product called 'Ipe Oil'. It's an oil-based solution that protects your deck from damage by UV light. For cedar type of wood fiber material our #1 choice would be Cutek Extreme Oil because it gets absorbed into the fibers and significantly prolongs its life span. Ipe and Cutek Extreme come in one color, which makes them easy to apply. You can also choose from many different tint colors for the best results!
Deck Lighting
All the lights from In-Lite are 12V and low voltage so they're easy to install. You can buy wall or integrated light fixtures, deck step lighting for your outdoor spaces without worrying about hiring an electrician because these come fully assembled. With the latest technology, we can now control transformers with our phone app. Our team will help you layout your lighting design for a perfect outcome.