Deck Railing
We carry a variety of aluminum, glass and composite railings to complement our line in decking. Wood was once the more common option but now maintenance free models have become standard for decks as well. With our 25 year or more warranty on all of the railings that we sell, you can be sure they will last.
Fortress Railing
Fortress aluminum railing is the number one brand in North America. They have a wide selection of colors, fully welded panels and fittings that make this product very easy to install – you can purchase 6′ or 8 foot lengths depending on your needs. The number of posts and 6′ or 8 ' sections will determine your needs for railing. You can purchase special brackets to accommodate angles, stairs with textured surface finish being popular colors choices in our store! We have engineering approval from Ontario's Building Code too so you know it complies fully wherever installed. The design of this railing system makes it perfect for your home. It has post cap lights and side lamps, as well.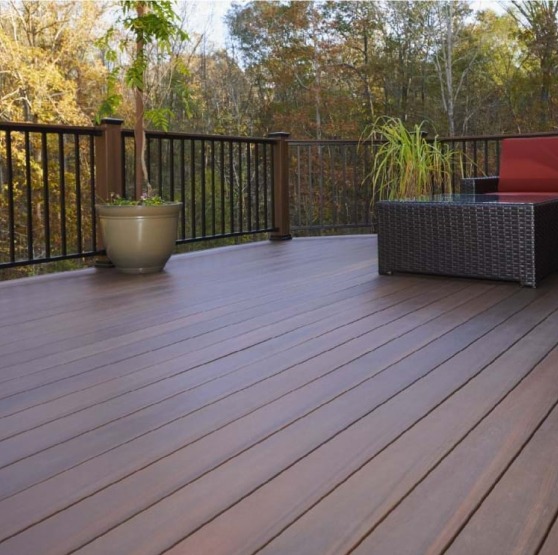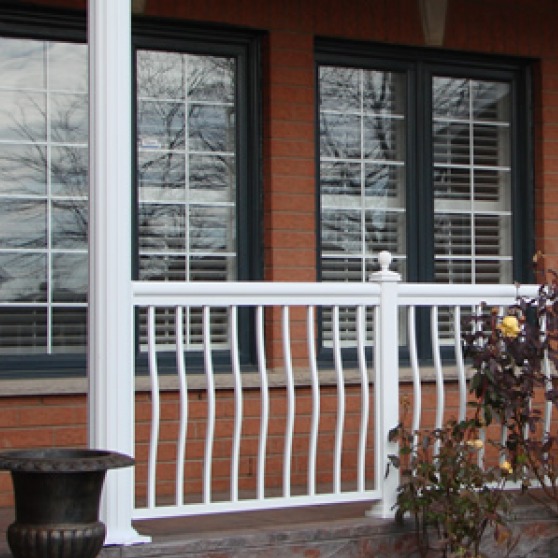 Kool Ray Railing
Kool Ray is a company that specializes in custom building of railings for specific lengths. They offer both standard picket fencing and aluminum/glass varieties, with shipments coming from their manufacturing plant near Toronto every week or two weeks depending on availability -you'll need to measure all sections carefully as they're made-to order but can be shipped out within 2–3 weeks once finished. Kool Ray offers a variety of different colors, but black is their most popular color. This railing has been approved by the Ontario Building Code. It's very easy to install – just visit us with your measurements at any time or call if you have questions about installation before ordering so we can help get it done right when delivery arrives.
Century Scenic Railing
With a modern design that offers minimal view obstruction, Century Scenic Railing Systems are perfect for businesses with open office spaces. The system includes posts and custom 10mm glass panels which slide into place easily making it easy to install – even if you're not an experienced builder! This type of railing has already been approved by code in Ontario.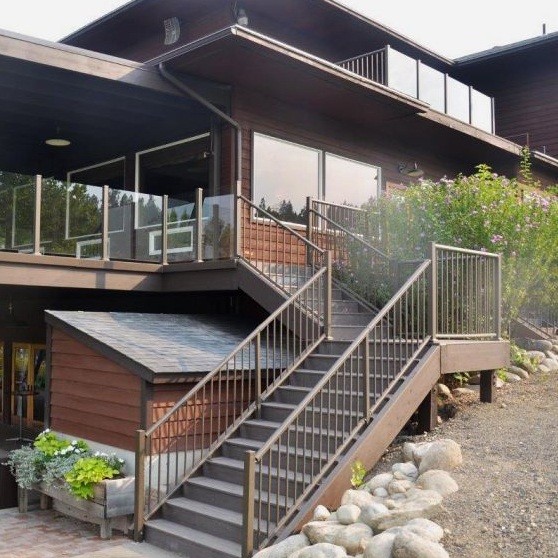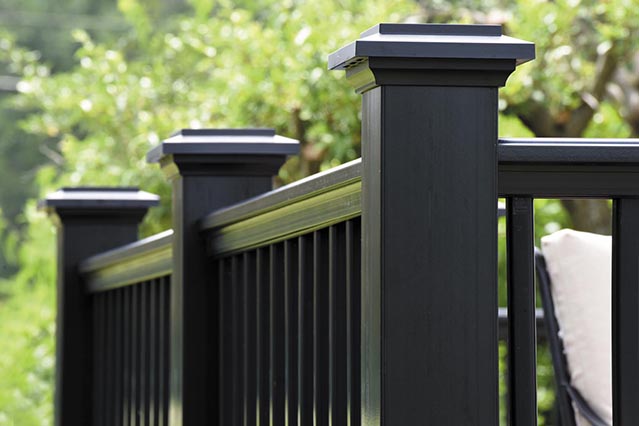 Composite Deck Railing
All major brands of composite decking such as Trex, Fiberon, Azek and Timbertech have a railing system to compliment their railings. The difference in price and popularity between composite railings versus aluminum ones means that buyers should expect longer wait times for their purchase. The lack of matching colors makes it difficult to blend into your decking design, too.