Contact us for the best prices on composite and PVC decking. We have a wide range of colors, profiles & stock sizes available to meet all your needs – new projects or just adding something extra!

We also carry all of our products in stock, so we can get started on it immediately. Send us an email with what kind of project you have or just a sketch-up drawing if that's easier for both parties involved.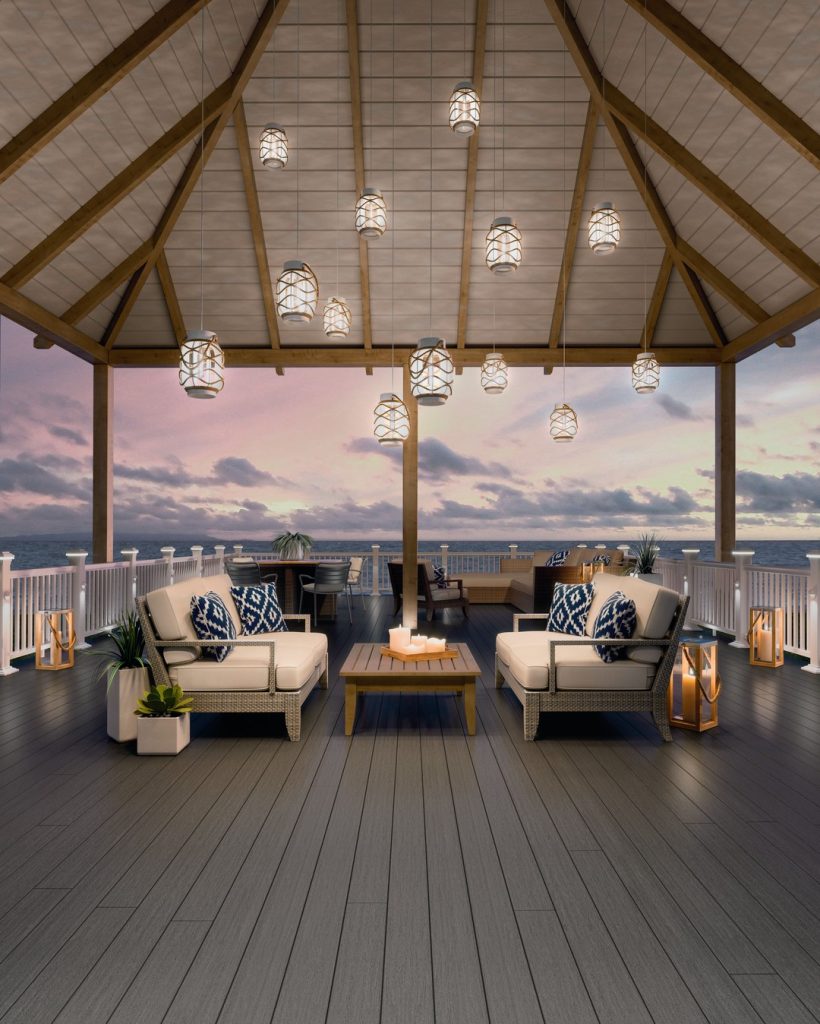 Fiberon Decking
Fiberon is the world's largest manufacturer of composite decking. They have products in all categories from entry level composites to premium PVC material lines, and they offer superior scratch resistance with increased rigidity for your average consumer needs!
We have more than 40 different colors and profiles on Fiberon in stock ready for same day pick up.
Collections and Colors:
GOODLIFE COLLECTION
Goodlife is the best entry level collection with an 25 year warranty. It's very reasonably priced and has excellent scratch resistance.
Colors Available:
Cottage

Cabin

Bungalow

Beach House

Cabana

Tuscan Villa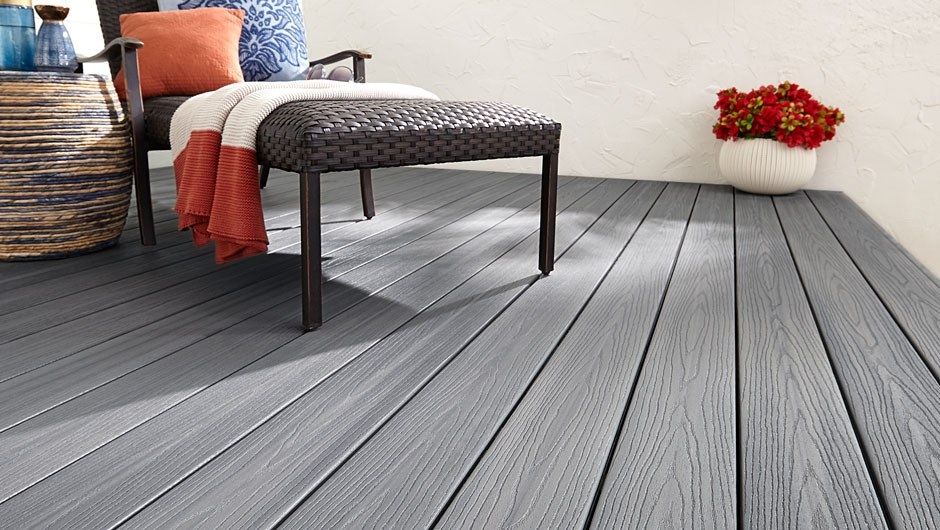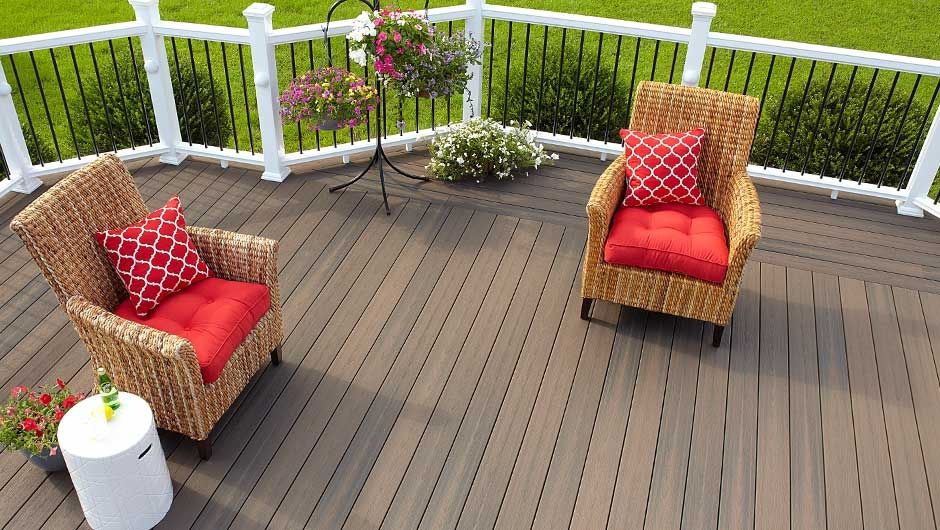 SANCTUARY COLLECTION
This collection offers a beautiful array of colors. The boards are three-sided composite with popular grain styles that you can't find anywhere else.
Colors Available:
Chai

Expresso

Latte

Earl Gray

Moringa
SYMMETRY CONCORDIA COLLECTION
These boards have a fine grain and are composite in design. They're wrapped on all four sides with PVC, giving them an attractive look that will last for years.
Colors Available:
Warm Sienna

Burnt Umber

Graphite

Cinnabar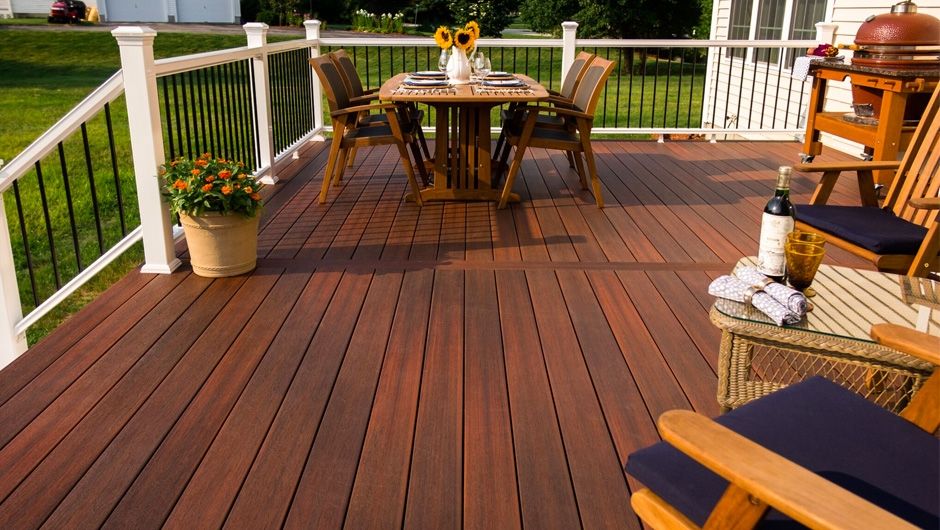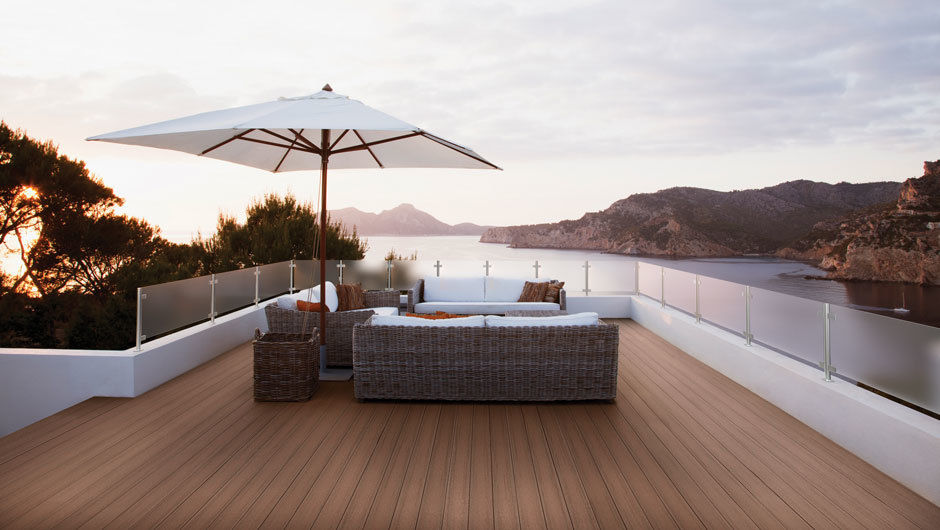 PROMENADE COLLECTION
With the latest technology available on today's market, Fiberon has created this incredible collection of plastic decking boards. Each board in their product line is made from 100% PVC and promises to be both durable as well aesthetically pleasing for your home or business needs. The best thing about these boards is they can last 50 years and still be used. The fire rating means that in case of an emergency, you won't have to worry since it's passed rigorous safety standards set by Underwriters Laboratories (UL).
Colors Available:
Weathered Cliff

Shaded Cay

Moonlight Cove

Sandy Pier

Natural Reefr

Russet Dune
PARAMOUNT COLLECTION
The traction on these boards is amazing, even when the surface of your boat or deck becomes wet.
Colors Available:
Brownstone

Sandstone

Flagstone

Mineral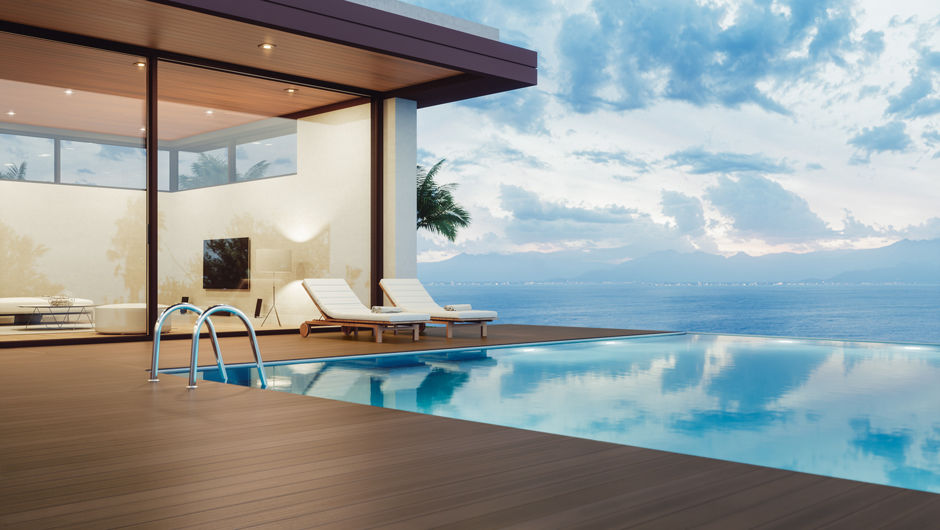 HORIZON COLLECTION
The deck boards in this collection have been around for over 10 years. They're original Fiberon colors, and they date back to the first company that came out with wrapped composite material – which is how these particular shades got their start.
Colors Available:
Ipe

Tudor Brown

Castle Gray

Rosewood