If you're looking for quality composite or PVC decking material in the Ottawa area, come see us. We have a wide selection of colors and profiles to choose from so there will be something perfect no matter what your project needs!
We are the professionals when it comes to installing your new composite deck. We offer competitive pricing and expert installation advice, as well as a full line of fasteners that complement our products perfectly so you can have everything ready in no time. Send us an email with product list or basic sketch – we will take care from there
Trex Decking
Trex, the most commonly known composite decking material in this industry. They have been around for over 25 years and became household name when it came to all things related with these types of products back then!
If you're looking for an easy way to maintain your deck, try using soap and water or even power washing. Consider composite materials like those made by Trex these will outlast wood counterparts without any trouble at all.
Collections and Colors:
ENHANCE BASICS
The entry level collection for Trex is an excellent choice if you're looking to save money on your deck. The boards in this set provide the best value and pair well against other competing materials. The profile of this product is scalloped, which means that it's not as premium or high-quality compared to other Trex decking collections.
Colors Available:
Clam Shell

Beach Dune

Saddle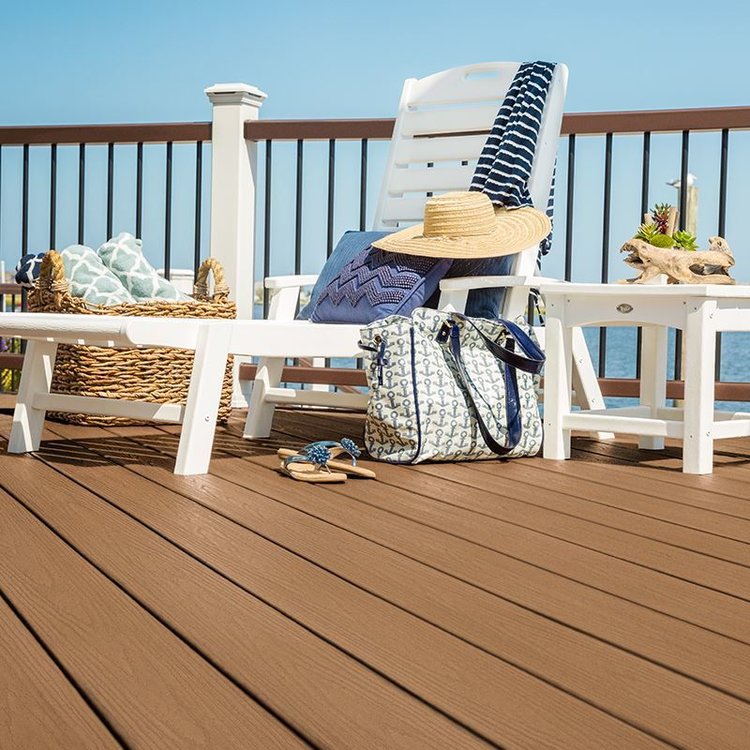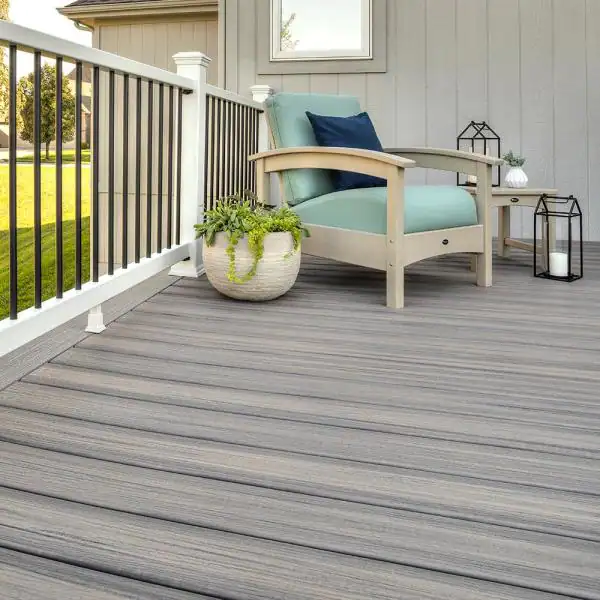 ENHANCE NATURALS
These boards have the same material characteristics as our basic collection, but they're colored more naturally. Different shades of wood-like plastics are mixed together to give you that perfect look.
Colors Available:
Foggy Warf

Rocky Harbour

Toasted Sand

Coastal Bluff
SELECT
The oldest colors of Trex are in this collection. The deck boards offer better scratch resistance than those found on Enhance, and they're just a little thinner too.
Colors Available:
Pebble Grey

Winchester Grey

Saddle

Woodland Brown

Madeira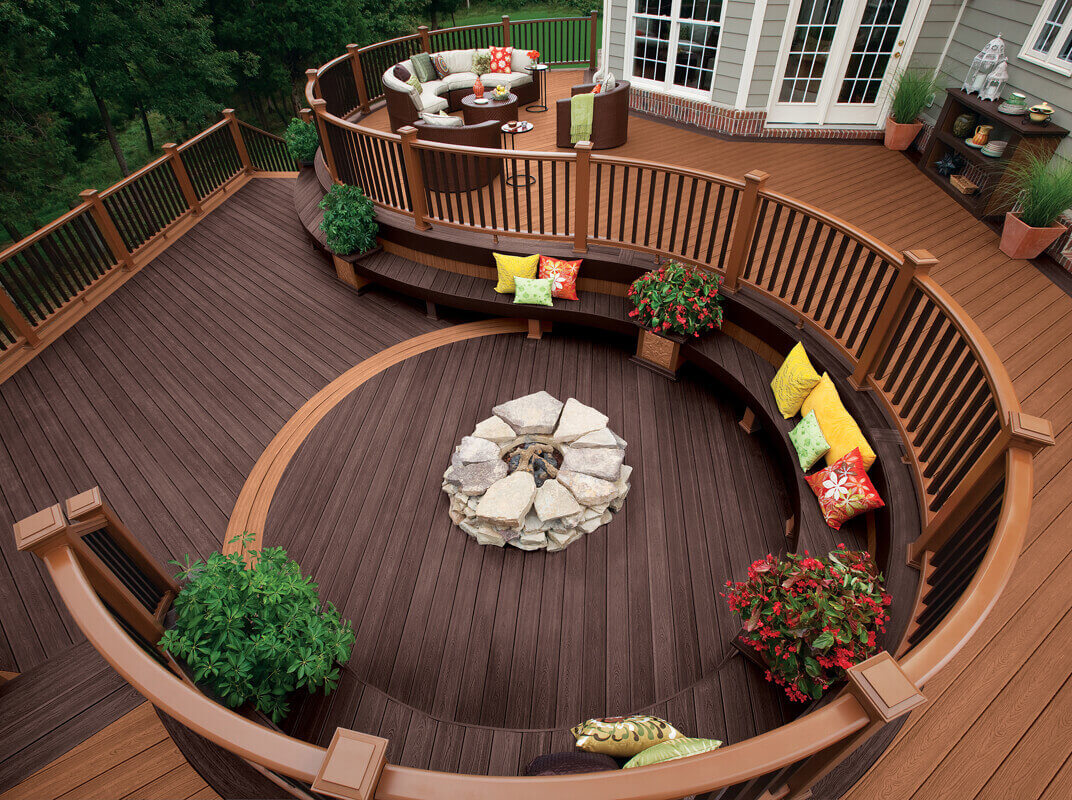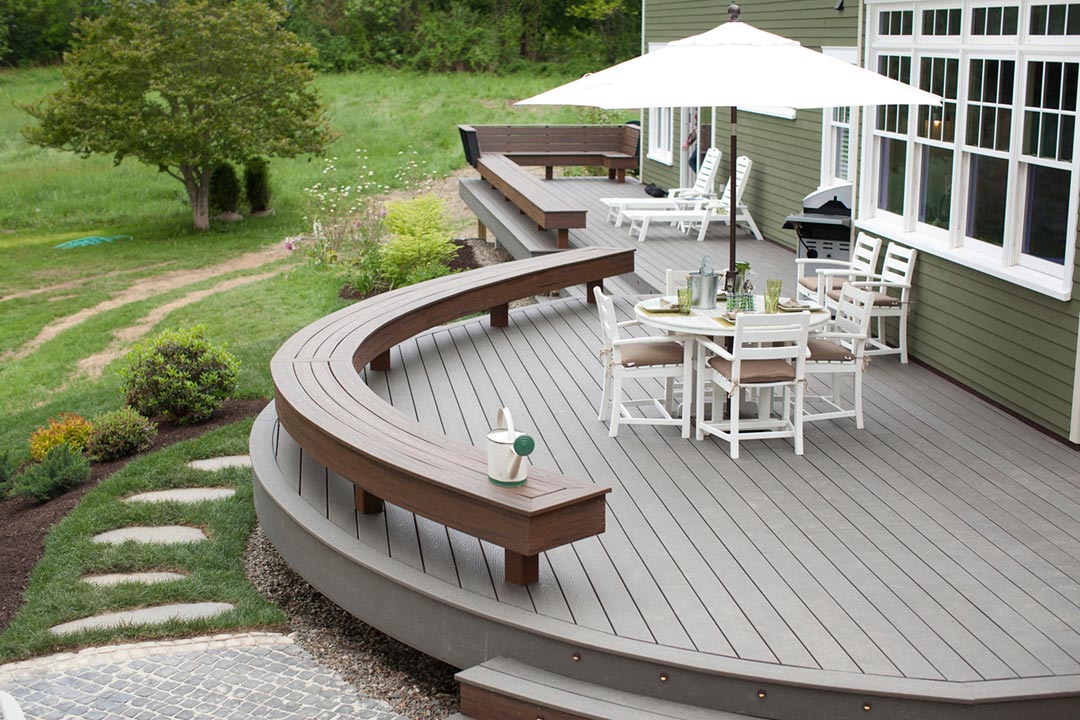 TRANSCENDS
This is a perfect decking board to create that natural wood look. The composite wrap on three sides and PVC plastic give it durability while still looking good enough for your home or business.
Colors Available:
Island Mist

Tiki Torch

Spiced Rum

Havana Gold

Lava Rock

Vintage Lantern

Swing Rope

Gravel Path