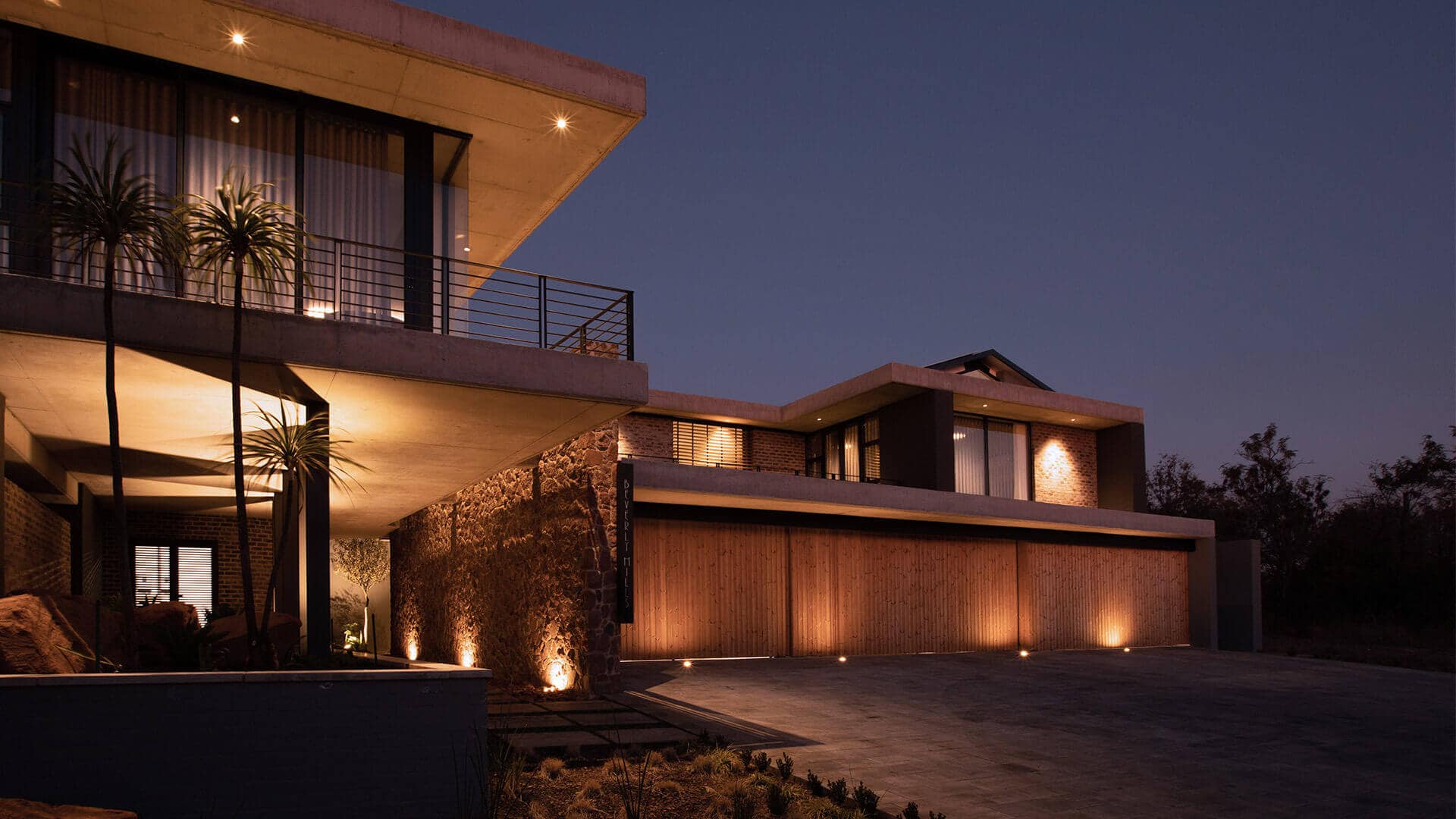 Lunawood Decking
The weatherproof Nordic ThermoWood® for long-lasting architecture
Discover the Lunawood chemical-free ThermoWood® long-lasting products from Nordic forests of Finland made from renewable wood materials, thermally modified using only natural methods, heat and steam.
The perfect choice for the sustainable organic living environment with a stunning real-wood pattern.
What is Lunawood ThermoWood?
The Lunawood ThermoWood is a sustainable and innovative Nordic wood material that offers long-lasting durability, and suitability for all climates, including Canadian.
It is a safe and eco-friendly choice for decking, exterior cladding, and interior paneling, creating an organic connection between urban life and nature.
The Lunawood Thermowood is known for its dimensional stability, durability and sustainable nature.
Lunawood Benefits
Renewable eco-friendly materials
Unique real-wood print and texture
Chemical-free natural thermo-processing
ThermoWood Health Benefits
Natural heat resistance of the surface even under the most scorching sun
Unique and organic feel, scent and appearance with positive physiological and psychological effects
Сomplete elimination of harmful indoor air emissions or resin leakage even at the highest temperatures
---
The patented ThermoWood® process can be simplified into three phases:
Careful selection of the best Scandinavian woods to produce quality lumber with the right impression;
Forty hour-long high-temperature processing to give the wood its brown beautiful color and remove harmful extractives;
Steam moisture enriching to improve wood´s dimensional stability and durability.
The strictly controlled and eco-friendly process allows the significant improvement of the wood properties, making Lunawood products suitable for a wide range of outdoor applications without the need of surface treatment.
Lunawood ThermoWood Products
Lunawood ThermoWood offers a range of sustainable and long-lasting wood products, including decking, exterior cladding, interior paneling, and siding.
Lunawood ThermoWood Outdoor Decking
Lunawood ThermoWood Decking is a sustainable and beautiful wood material produced in Finland. It is made by using natural methods, heat, and steam, resulting in dimensionally stable and resistant wood.
The decking is available in various styles and sizes.
Lunawood Thermowood decking is resin and toxic-free, making it an outstanding material for outdoor applications.
Proper surface treatment is recommended to maintain its shape throughout all seasons. Lunawood Thermowood products can also be used for cladding and interior surfaces
Lunawood ThermoWood Interior Paneling
Non-toxic Lunawood Thermowood is highly suitable for panelling and partition walls to create a welcoming atmosphere. The porous wood surface does not reflect sound in the same way as hard and artificial materials making Lunawood an excellent choice for public spaces.
Lunawood Styles and Profiles
| Profile | Size | Available Lengths | Price | |
| --- | --- | --- | --- | --- |
| LUNA Decking | 1″ x 5.5″ | 12′ , 14′ | $3.49 / lnft | |
| LUNA Trim | 0.78″ x 5.6″ | 14′ | $2.69 / lnft | |
| LUNA Trim Black | 0.78″ x 5.6″ | 13′ , 18′ | $3.99 / lnft | |
| LUNA Triple | 1.26″ x 5.5″ | 12′ | $4.49 / lnft | |
| LUNA Battens | 1.65″ " x 3.6″ | 17′ | $3.99 / lnft | |
Lunawood Decking Shops
Composite Deck Shop is a large Canadian supplier of the Lunawood ThermoWood. You can order Lunawood decks from us. We deliver on the day of order if the product is in stock. If there are no boards, we will deliver them to you within 2-4 days.
Our consultants are ready to help you make a decision. Contact us at 888 788 6788. We will answer all your questions, tell you about the features of each collection from the Ipe line and find the perfect solution for your budget. You can also check the prices and availability of the goods in the required quantity as well as pickup a sample.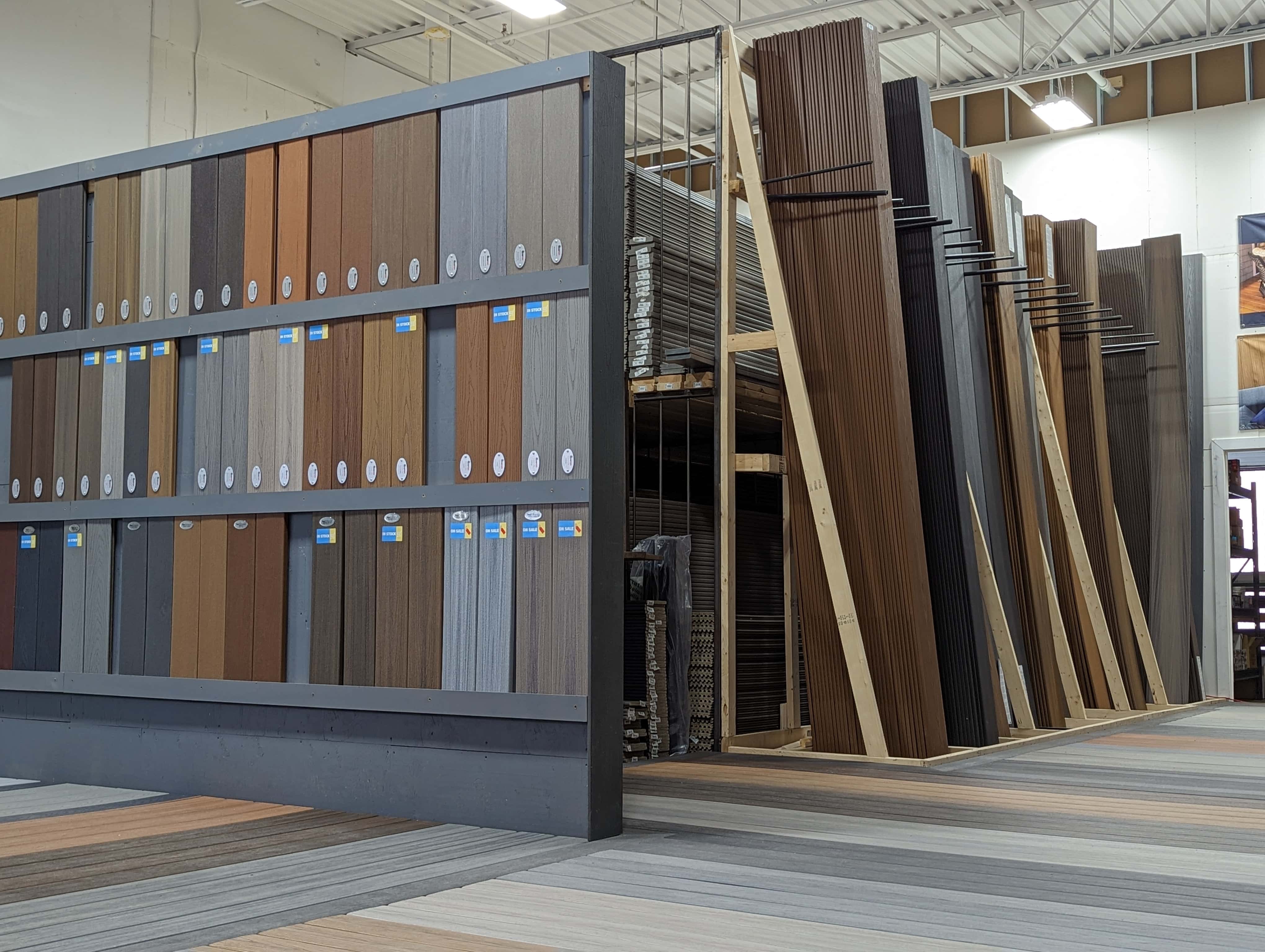 Lunawood Decking near you