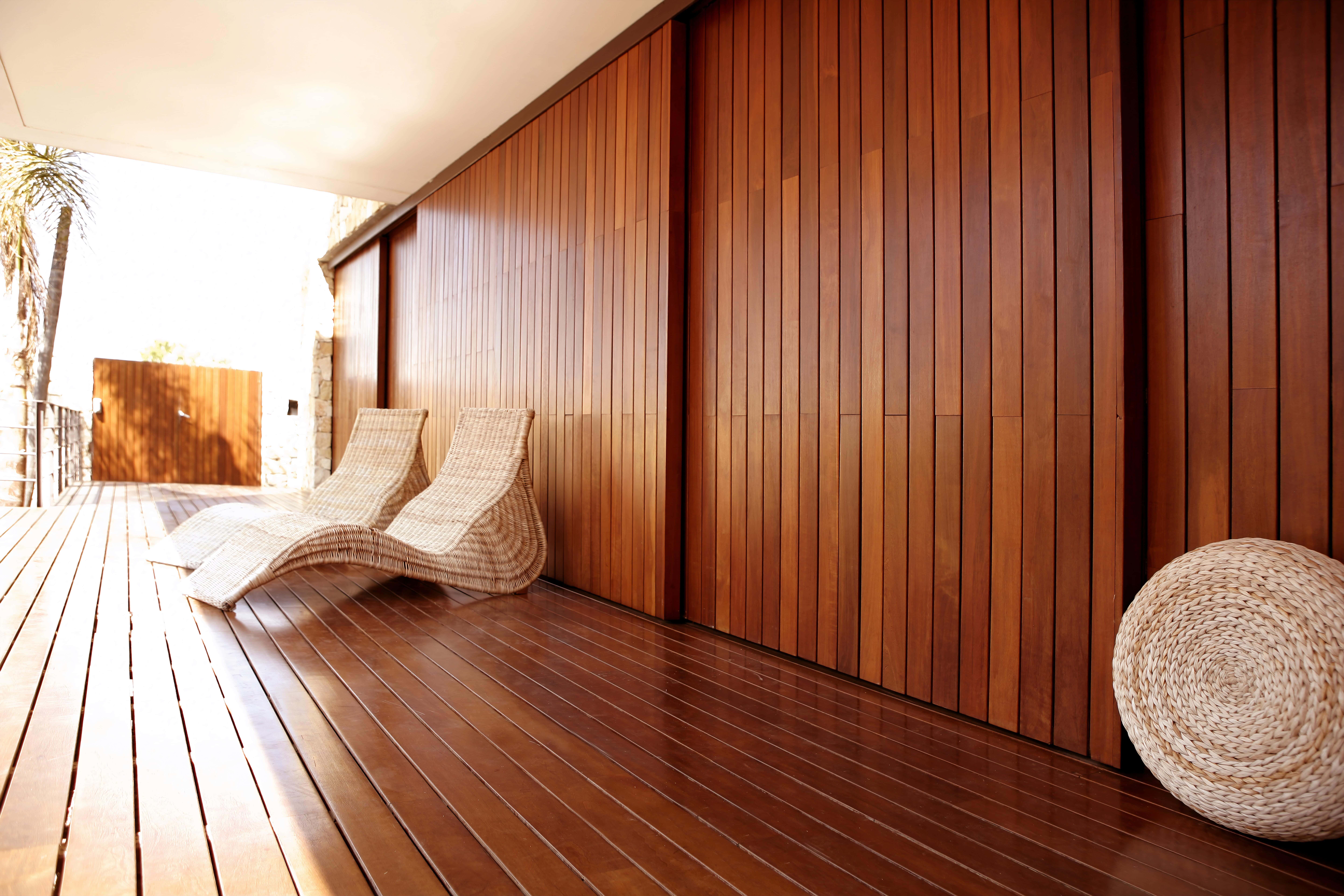 Ipe Decking
Dense and resilient wood to build from
Discover Ipe: a top choice for homeowners seeking longevity, natural beauty, and unmatched strength. Its rich, dark brown hue and tight grain pattern create a stunning, low-maintenance outdoor living space that withstands the test of time.
Ipe Decking Advantages
Strong and Dense. Ipe boasts a Janka hardness rating of 3,680 lbs, making it one of the most durable decking materials available.
Long Lasting. Ipe is one of the most durable materials on earth, with an expected lifespan of up to 100 years. It will not rot or decay in any type of environment – even if you live next door to termites.
Naturally Beautiful. The best thing about a composite deck product is how closely it imitates real wood. Products have improved over time and do an excellent job mimicking the natural look, but nothing beats genuine wood for its authenticity.
Low Maintenance. If left untreated, it will naturally grey over time as well – but there's no need for you to worry about your beautiful wood being destroyed by fading anytime soon. The rich brown color can be maintained with a yearly coat of our Ipe oil.
Sustainably Harvested. Ipe is a renewable and sustainable material that comes from carefully managed forests. For every tree cut down, 10 new ones are planted in its place.
Many Profiles. We carry Ipe decking in lengths from 8 to 20 feet. Apart from the beautiful and durable wood, we also offer siding as well as material for pergolas railings and screens.
Natural Resistance: IPE is naturally resistant to insects, rot, and decay: which are the most common reasons for problems with real wood decking.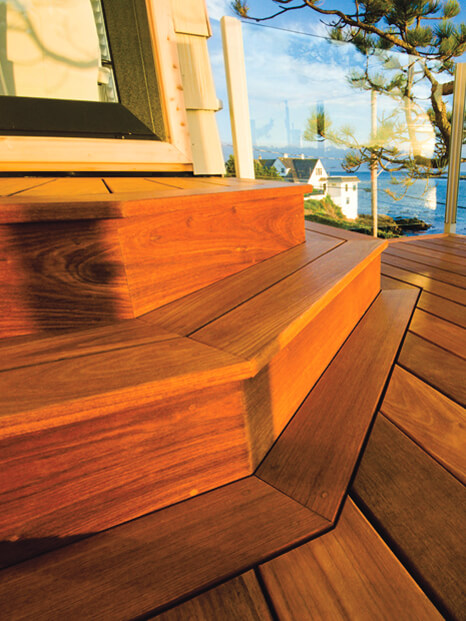 Ipe Profiles and Lengths
| Profile | Application | Price per ln. ft. | Availability |
| --- | --- | --- | --- |
| 5/4×6 GR | Decking | $10.99 | In Stock |
| 5/4×6 SE | Decking/Fascia | $10.99 | In Stock |
| 1×4 | Screens | $4.45 | 1 Week Lead |
| 1×6 | Skirting | $8.25 | 1 Week Lead |
| 1×8 | Steps | $15.99 | 1 Week Lead |
| 1×10 | Fascia | $18.99 | 1 Week Lead |
| 2×4 | Railings | $13.99 | 1 Week Lead |
| 2×6 | Pergola | $19.49 | 1 Week Lead |
All available thicknesses: 1″, 5/4″, 2″
All available widths: 4″, 6″, 8″, 10″, 12″
All available lengths: 6′, 8′, 10′, 12′, 14′, 16′, 18′, 20′
Other: 4″x4″ posts, IPE Tile, IPE siding, IPE T&G (2 week lead time)
We also offer other profiles and custom milling services. Other profiles that we sell are 1×4 tongue and groove, 1×6 tongue and groove (commonly used for exterior ceilings). For Ipe siding, we have a special profile that makes installation quick and eliminates the need for visible fasteners. We also carry larger sizes of Ipe such as 4×4, 6×6 and even 8×8. With our wide selection of Ipe profiles, you're guaranteed to find what your budget needs.
Ipe Decking Shops
Composite Deck Shop is a large Canadian supplier of composite decking and deck accessories. You can order Ipe decks from us. We deliver on the day of order if the product is in stock. If there are no boards, we will deliver them to you within 2-4 days.
Our consultants are ready to help you make a decision. Contact us on 888 788 6788. We will answer all your questions, tell you about the features of each collection from the Ipe line and find the perfect solution for your budget. You can also check the prices and availability of the goods in the required quantity as well as pickup a sample.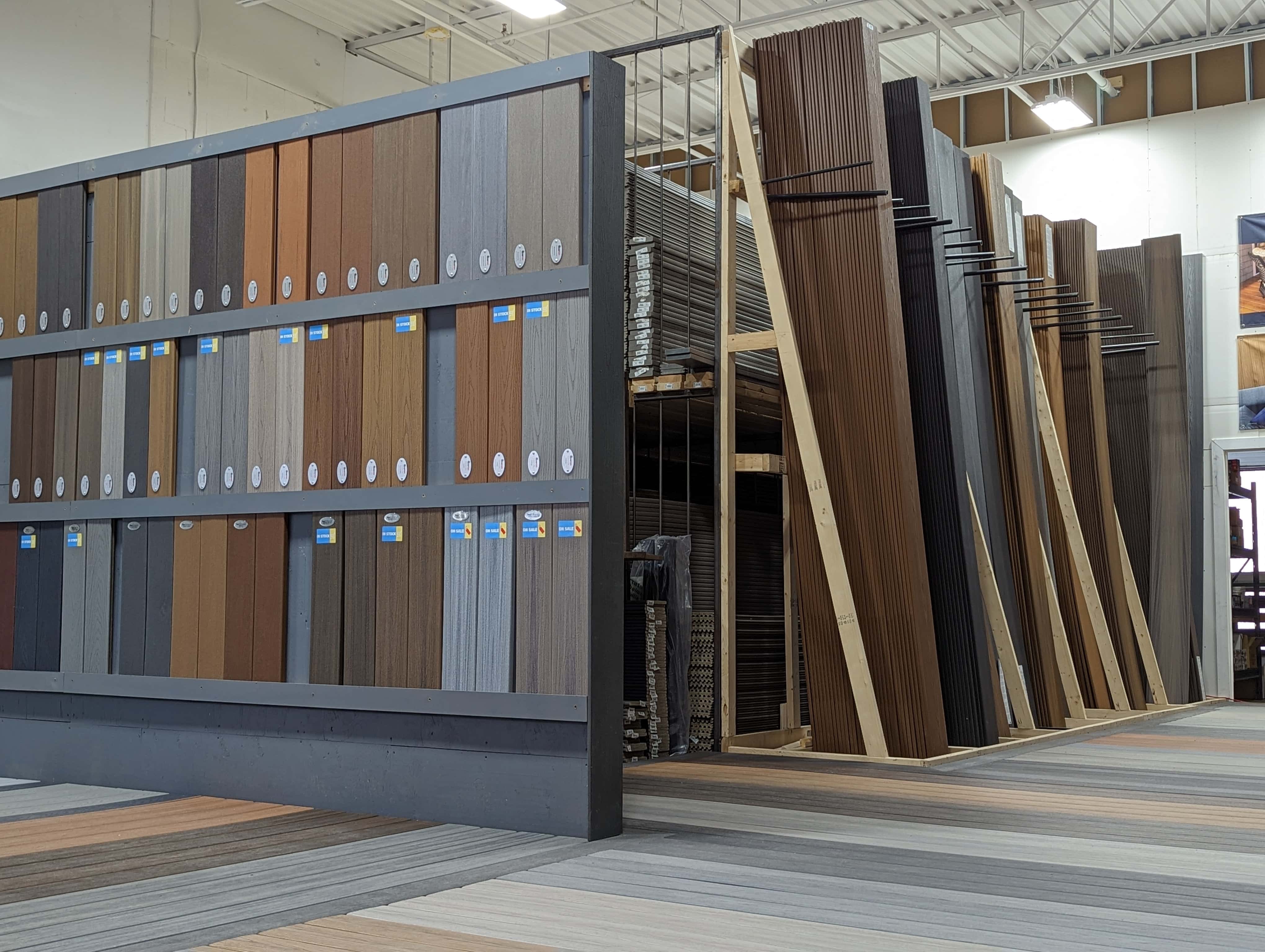 Ipe Composite Decking near you