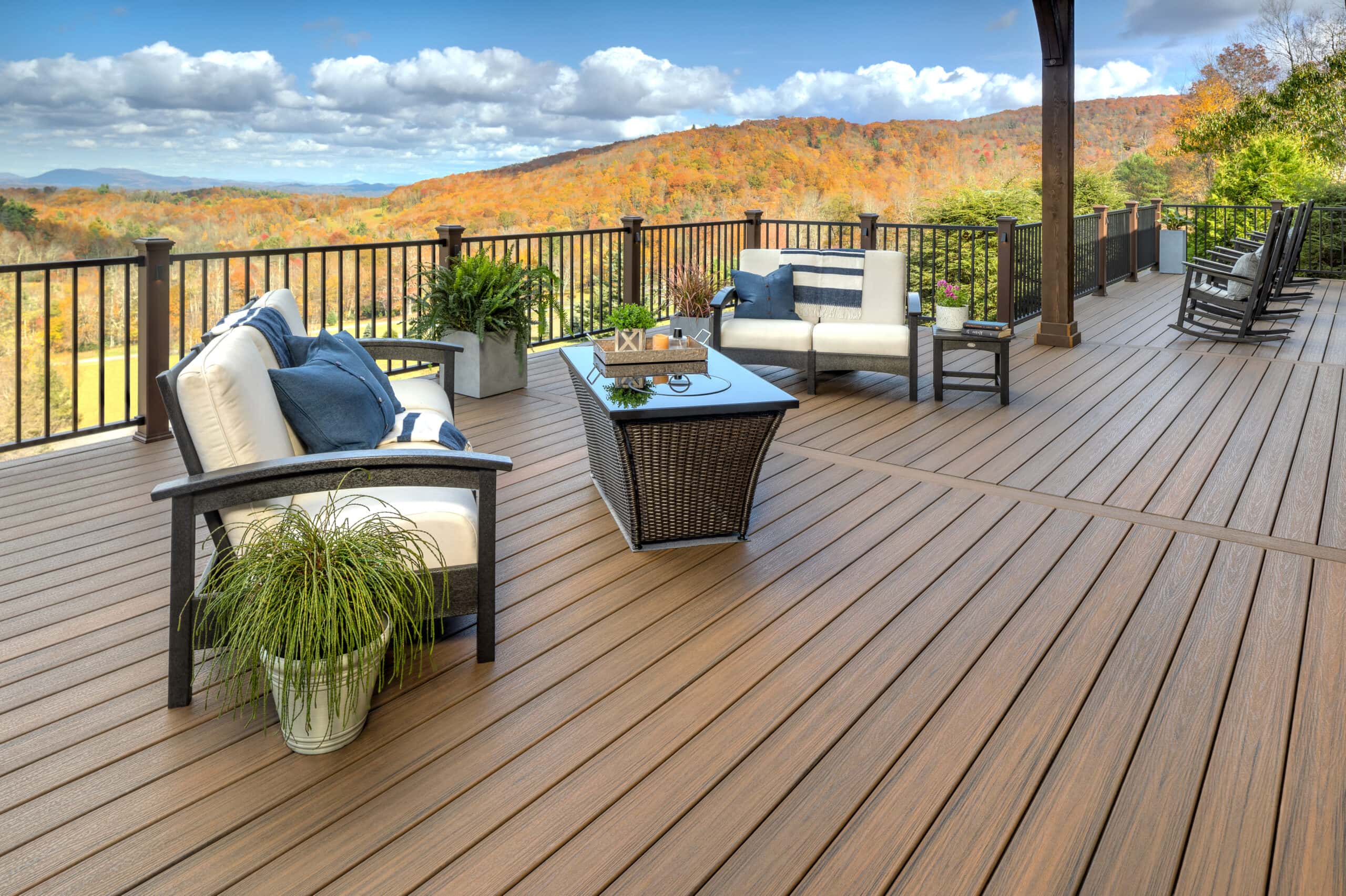 5 Tips for Choosing the Right Composite Deck Color
So, you've decided to build a deck – wonderful. You've embarked on a journey of design, planning, and building. If that sounds overwhelming, it'll be worth it when you end up with a beautiful outdoor space where you can soak up the sun, host dinner parties, or unwind after a long day. Maybe you already have the design planned out and are ready to start putting up the frame.
This blog post is devoted to (arguably) the most important consideration when planning your decking project: what color should it be?
Right away, I'll let you in on a little secret, there is no "right colour" for your deck. Think of this as picking the right paint for a canvas; it's about setting the mood and making your deck truly your own.
While there is no "right" answer, there are a lot of options to choose from. I've compiled some considerations to keep in mind when deciding on the perfect colour for YOUR composite deck.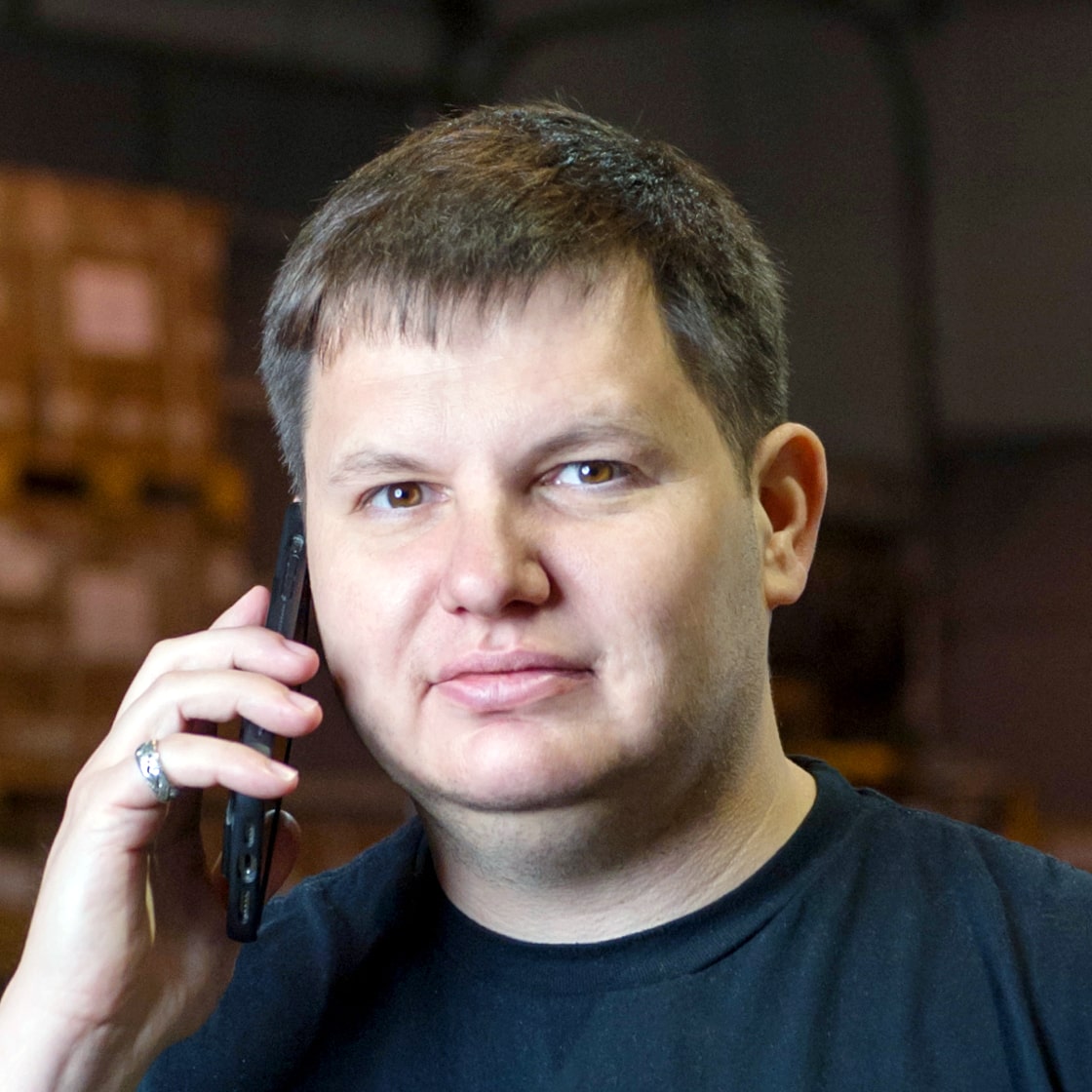 Alex Krupin,
Director of Composite Deck Shop
Consider your Home's Color Palette
Start by considering the dominant color family of your home's exterior. Are the colors warmer (such as red, orange, brown hues) or cooler (grey, blue, charcoal)? If your home already has a particular color scheme, you want your deck to either complement or contrast it.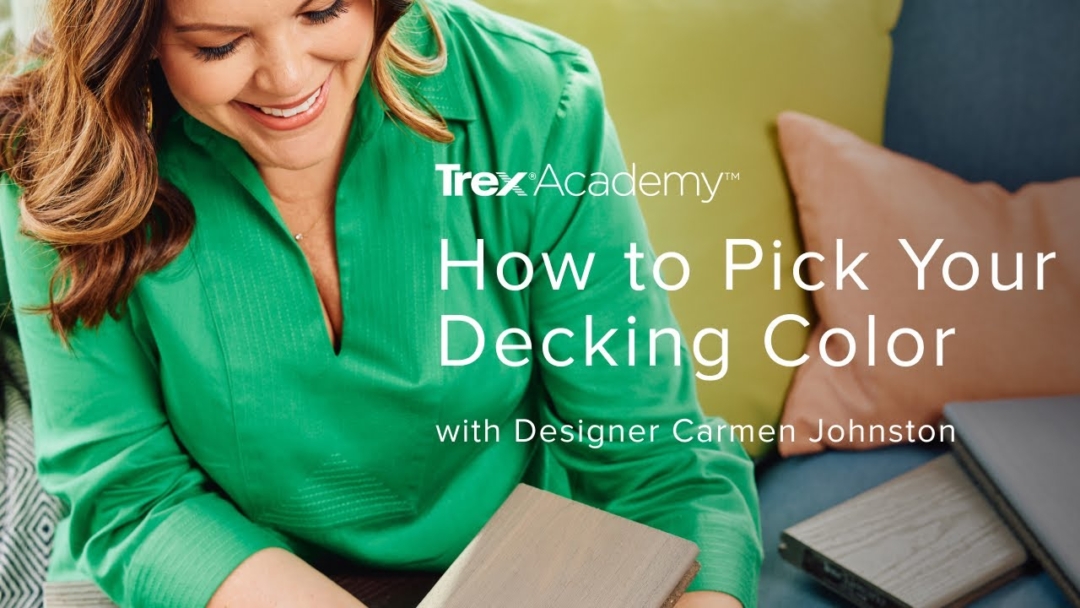 Complementing: If your house's color scheme consists of warm earthy tones, like beige, red or brown, choosing a deck color in a similar spectrum can create a sense of flow. Imagine a deck with rich, deep brown boards that enhance the natural warmth of your exterior.
Contrasting: On the flip side, if your home is predominantly neutral or light-colored, a contrasting deck can make a bold statement. Imagine a charcoal gray deck against a white or cream-colored house; it's a striking and modern contrast.
Remember that personal preference matters too. Deciding on a warm hue or a cooler one can be quite helpful in narrowing down the many colour options.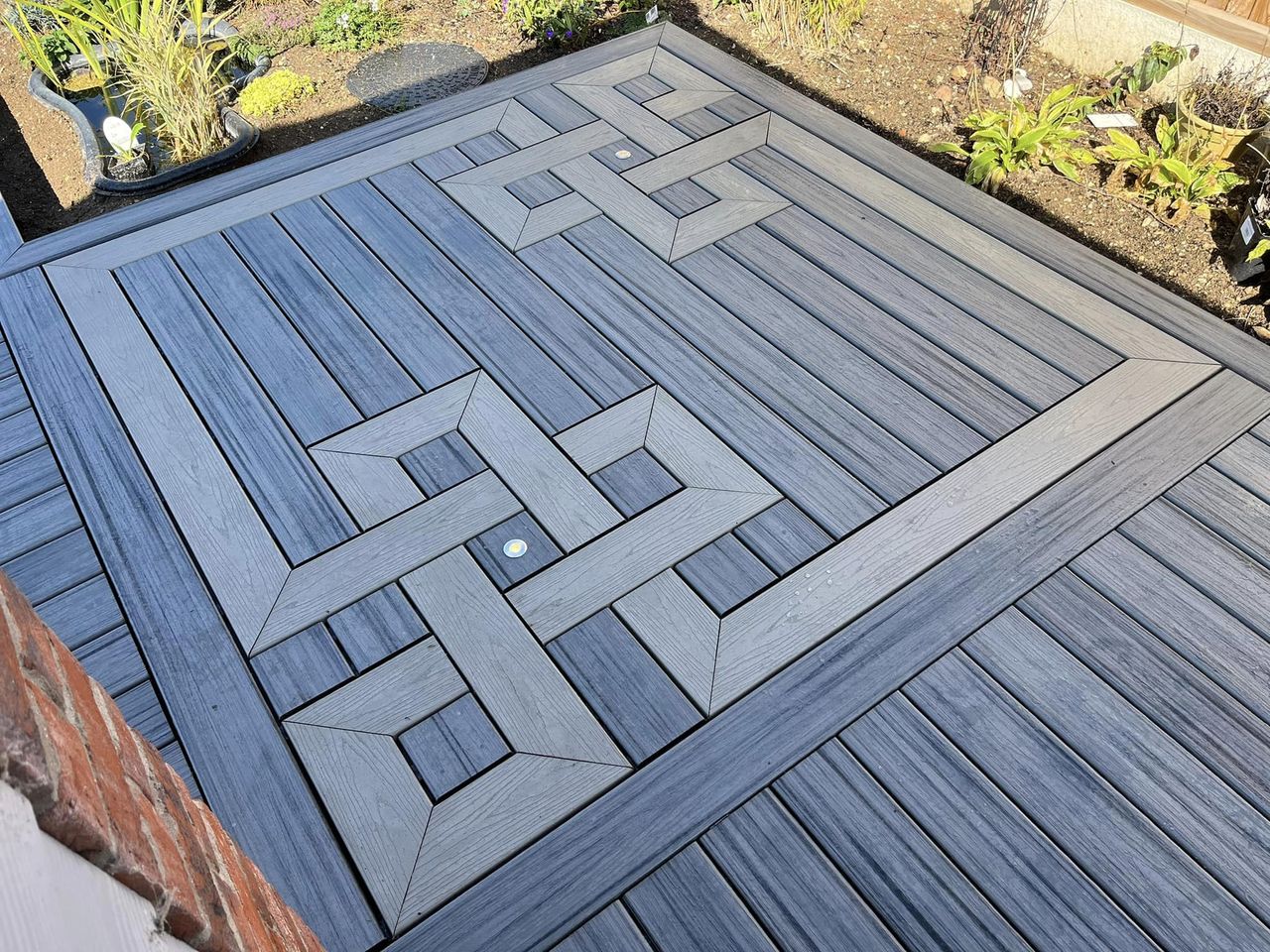 Sun Exposure and Temperature Considerations
Next up, let's talk about something that can significantly impact your deck's usability and your overall comfort: sun exposure. The amount of sunlight your deck receives isn't just about aesthetics; it can affect how hot your deck gets during the hottest summer days. To put it simply, the darker the boards, the hotter they will get. So, think about your deck's location and how much sun it gets.
But don't rule out darker colors just because they're dark. If you fall in love with a darker board but don't have trees that give natural shade, consider adding a pergola or a privacy screen to create some shade for the hottest parts of the day. The choice of deck color can make a world of difference in creating a comfortable outdoor space for you and your guests.
Consider Mixing Colors
Who says your deck needs to only be one colour? Why not more? Mixing colours adds a dash of your personality to the deck design. Consider adding a border, accents, or even a unique pattern to make your outdoor space uniquely yours. One of the most popular combinations is having a lighter colour as the main deck area, and a dark, contrasting border and stairs.
Whether you go for contrasting colours to define different areas of your deck or use complementary shades to achieve a harmonious blend, the possibilities are endless. Keep in mind that railing, pergolas, furniture, and greenery also play a role in the kind of space you are creating and should either nicely complement, or provide a pleasing contrast.
Pick up a sample or 2…or 5
Before you dive headfirst into choosing the color for your composite deck, it's a fantastic idea to pick up some samples. In fact, the more, the merrier! Many decking manufacturers offer sample boards in various colors, allowing you to see how they'll look in real life. By placing these samples against your home's exterior and observing how they appear in different lighting throughout the day, you'll get a real feel for the colors and for what you like a little more, or a little less.
Feel free to visit one of our showrooms to take a look at all the options, pickup some samples, and speak to one of our sales reps. Don't skip this step; it's a great opportunity to test different options and find the perfect fit for your outdoor space.
---
Play Around With Online Deck Design Tools

If you would like to get a feel for what your project will look like when it's completed, our favorite brands, Fiberon, Trex, and TimberTech, all offer online deck design tools on their websites. These are great visualization tool that allow you to create a 3D model of your deck, try out different color options, add a picture frame, stairs, lights and even railing! Can't decide on a single or double border? Try both.
The programs will also create you a material list based on your design and Trex will even approximate the cost of the project!
Choosing the right colour for your composite deck involves a thoughtful process. By taking these factors into account, you can create an outdoor oasis that perfectly suits your style and needs, enhancing the beauty and functionality of your home.
Here at composite deck shop, we're always ready to answer any questions you may have, offer suggestions, and make you a free estimate! Send us an email at [email protected] or give us a call at 888 788-6788 .
---
Composite Deck Color FAQ
How do I choose the right color for my deck?
While there is no "right colour" for your deck, some colours will work better than others. For instance, you want your deck to complement or gently contrast the house, instead of compete with it. You should also try to stay within one colour palette (not mix warm and cool colours). Another thing to keep in mind is that this is your unique decking project and you are free to go with whichever colour you love.
Should my deck be darker or lighter than my house?
It's up to you! As long as you stay within the same color family, any contrast will create an aesthetically pleasing space. Generally, however, if your house is lighter, go with a darker deck color. If your house is a darker, rich colour, go with a lighter deck colour, such as a light gray or neutral. Decide if you would like your deck to complement or contrast your house, and don't forget to pickup some samples to make visualizing the end result easier.
How many color options does Composite Deck Shop carry?
We have 83 different composite and PVC colour options – from four different brands –  in different shades of brown, grey, red, and everything in between! Feel free to speak to one of our sales reps for some tips, advice, pricing, picking out samples, and a free quote.
What color deck shows less dirt?
Generally, darker colours do not show dirt nearly as much as lighter colours. If dirt is a concern, go with a darker neutral colour that will blend well with the landscape.  At the end of the day, however, just like with anything that is left outside, both will show dirt on some level. Mopping your deck with soap and water will keep it looking fresh and clean.
Do darker boards get hotter?
Generally, yes. The darker the colour board, the hotter it will get. If your composite deck will be in the blazing sun for the majority of the day, definitely consider going with a lighter deck surface colour (you can always add a dark border if you would like). Alternatively, if you fell in love with a dark board colour, you can consider creating shade by adding a privacy screen or a pergola.