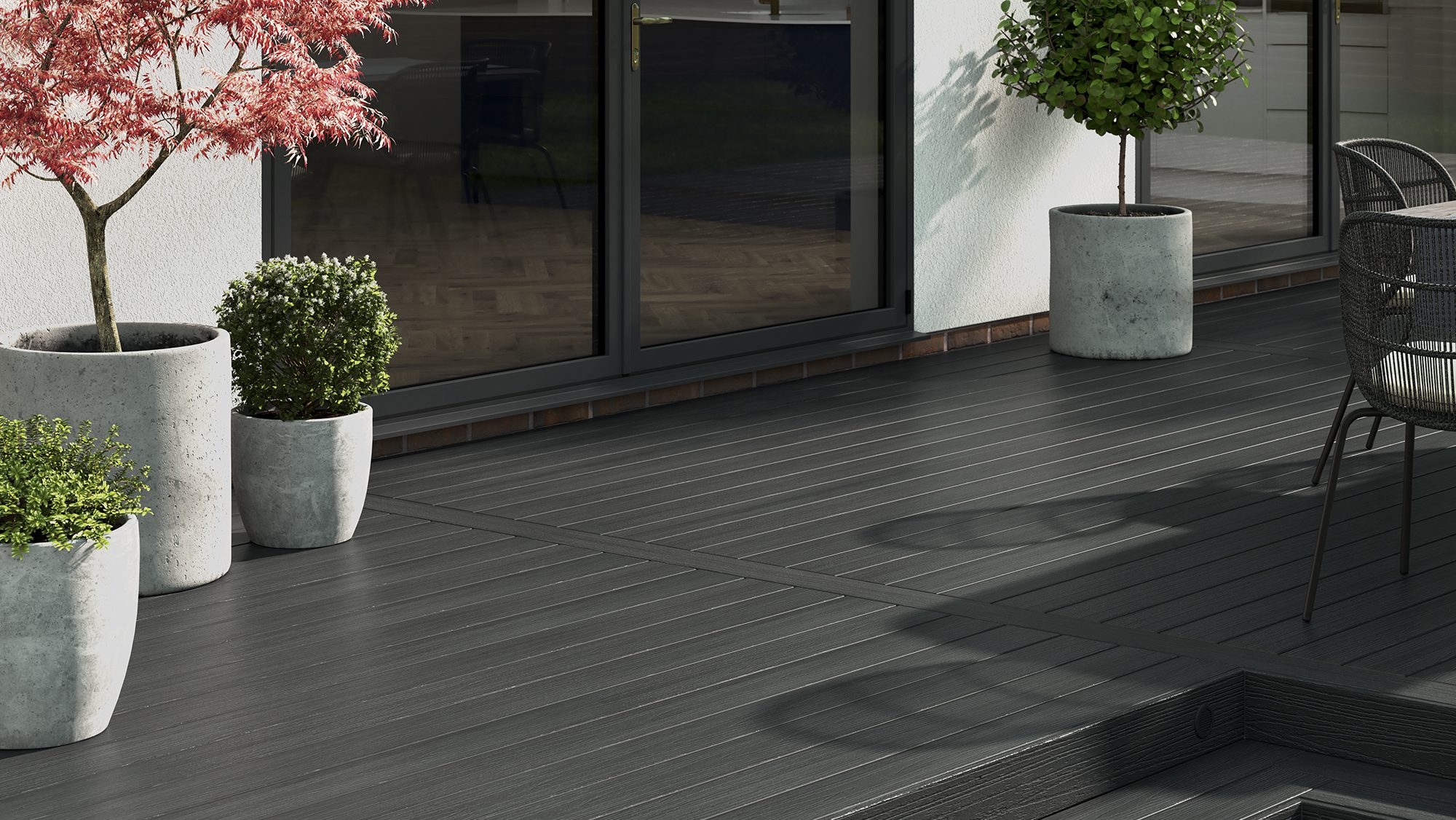 Composite Decking Mold, Mildew, Algae
Composite decking has become a favorite go-to option for homeowners and builders alike. It's durability, low maintenance, variety and aesthetic appeal quickly brought it to the top of the list of decking materials.
While composite decking is celebrated for its resistance to many of the issues that afflict traditional wood decks, rotting, discolouration, splintering etc, a question comes up that is not considered until it becomes a problem. One such question is "will my composite or PVC deck mold?"
In this blog, I will discuss how mold appears on composite and PVC decks, provide helpful tips on how to prevent mold growth, and how to easily remove mold from your composite deck if it has formed or is beginning to form.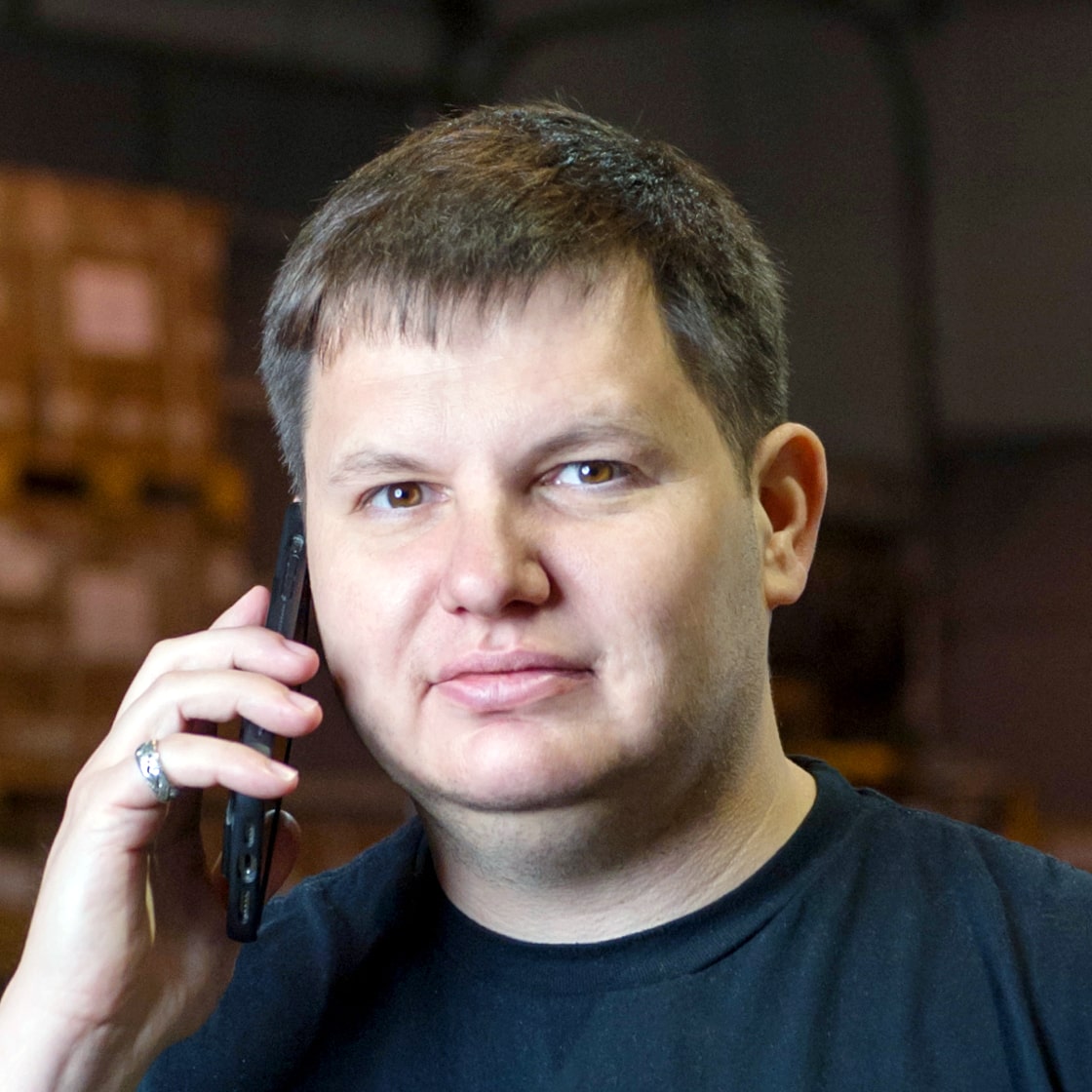 Alex Krupin,
Director of Composite Deck Shop
Does Composite Decking Mold?
People wonder if Composite Decking Molds
The short answer is: composite decks can mold, but this is no cause for alarm.
Mold requires specific conditions in which to survive (constant moisture and warmth), and given these conditions, will grow. If left untreated, will gradually begin to break down the material (this will inevitably happen much sooner on a wooden deck). However, the settling and penetration of mold is preventable. Board technology has come a long way in the past decade, and modern deck boards are well protected to limit mold growth (especially Canadian and American brands).

Even with the high quality of modern decking, it is important to follow manufacturer recommendations in regards to proper installation and correct spacing to allow airflow and avoid trapping moisture and debris.

If for any reason, mold does appear on your deck, it is easily cleaned using a common, tested, store-bought solution or even an at-home solution.
Why do Composite Decks mold?
Okay, so, what is mold? Mold is essentially a cluster of tiny fungus particles that spread through spores (or seeds) that travel through the air. Mold can grow almost anywhere but thrives in certain environmental conditions. How quickly mold develops and how far it penetrates into the material (if at all) depends on several factors:
Environment: Conditions for mold to grow need a constant moisture level as well as a specific temperature (25-30 degrees). Both of these conditions need to be satisfied for mold to settle. To grow, it needs organic material to feed on.
Texture: The texture of the material plays a role in mold resting on the surface. The deeper the grooves, the more organic material and debris can get trapped in the grains. This is not a serious issue, as the mold cannot penetrate the surface, it will just require more thorough cleaning.
Composition: Different types of boards offer different types of protection against mold based on their composition.

Composite without mold inhibitors (GOOD) : Offers good protection against mold due to its protective capping. Ends of boards may need to be cleaned more thoroughly. While the boards themselves do not contain mold inhibitors, it is possible to purchase a mold inhibiting product and apply it to the boards. They can be purchased in Walmart, Canadian Tire or on Amazon.

Composite with mold inhibitors (BETTER) : Offers very good protection against mold due to its protective capping as well as added mold inhibitors. A mold inhibitor is a chemical or substance that is added to the composite material during the manufacturing process to prevent the growth of mold, mildew, algae, and other types of fungi on the surface of the decking. There is no molecular bond between product and mold, and so mold will not seep through, even on the ends where there is no capping. Every board in our Fiberon collections contains a mold inhibitor, from entry-level to premium.

PVC decking (BEST) : eliminates the potential for mold entirely because it contains no wood at all. It is entirely made of plastic. The only way mold could appear is on built-up debris on the surface of the deck but it will never seep through the board.
How to Prevent Mold on Composite Decking?
The best way to deal with mold growth is to prevent it. As I mentioned earlier, composite decking technology and manufacturing practices have come a long way in the last decade. Every aspect of the deck boards has been improved: scratch and fade resistance, protection against mold and mildew, warping, and splintering, to name a few.
Even with all of these improvements, it is important to follow manufacturer recommendations in order to not compromise on the warranty or the structural integrity of the deck.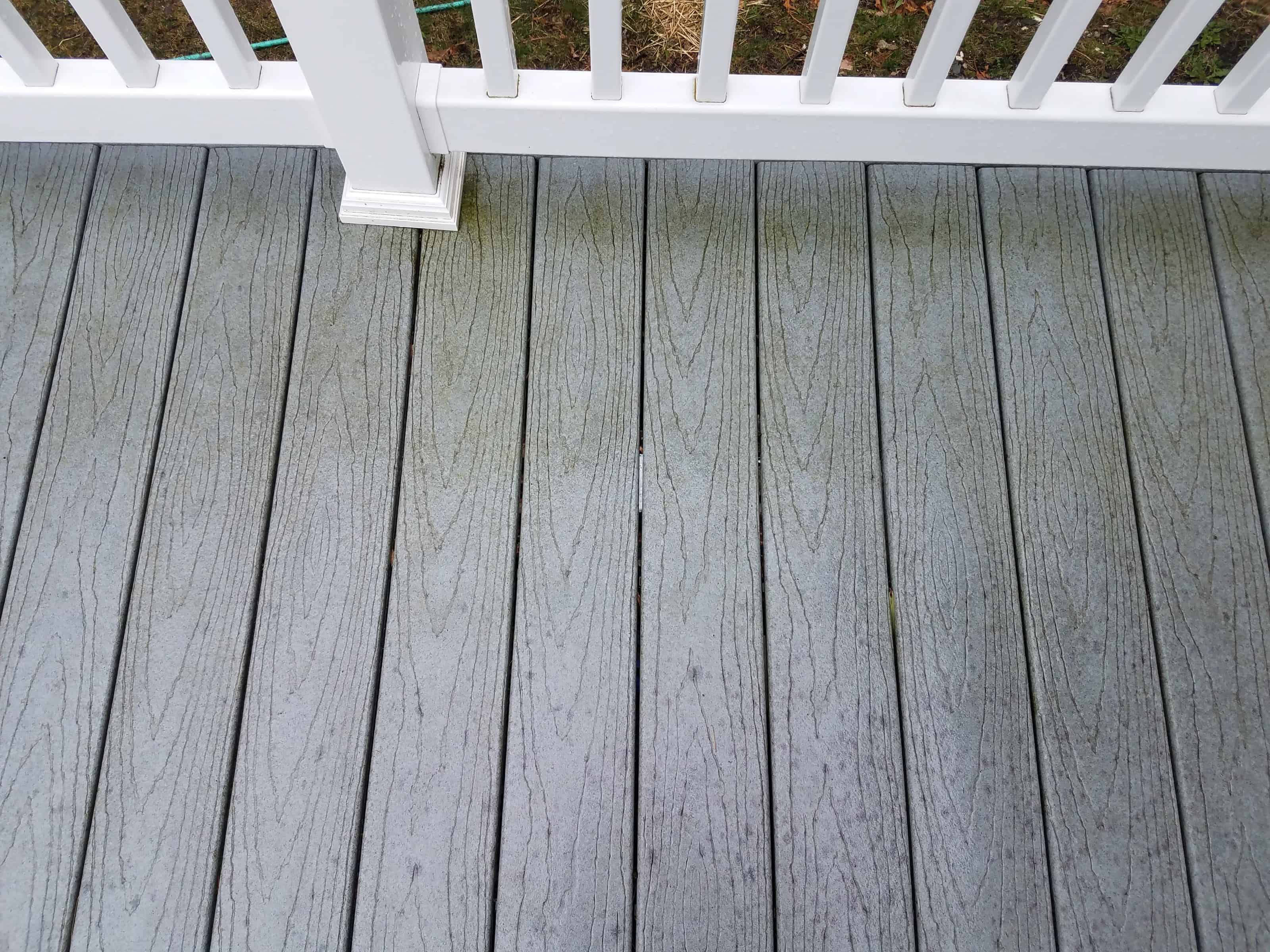 Ensure Proper Composite Deck Ventilation
One of the most important guidelines to follow with deck installation is ensuring proper spacing between the boards. Typically, deck boards must be installed with a minimum gap of 1/4 inch (may vary slightly from one brand to another) to allow adequate airflow and avoid water and debris build-up.
The same goes for underneath the deck: A representative from Fiberon, as well as from Trex that I spoke with both recommended installing deck boards no less than 1.5″ off the ground, but more for maintaining the health of the joists than the deck boards themselves.
Can mold accumulate under the deck on the underside of the boards?
No, composite boards that are capped and contain mold inhibitors will not be affected by mold. Since they cannot be cleaned, however, it is important to ensure cross ventilation. Water must never be trapped underneath your deck, this will result in your joists and framing to degrade much faster.
3 Steps to Prevent mold on Composite Decks
Choosing composite decking that is properly capped (purchase from a reliable distributor).
Ensuring that there is proper spacing between boards to allow ventilation and prevent any build-up of water by using the recommended clips for your decking material.
Cleaning your deck regularly (at least a few times a season) with soap and water to prevent debris build-up.
How to Keep Your Composite Deck Mold-Free
Mold appearing on your composite deck is not the end of the world, or your deck for that matter. It just means that it was given an environment to grow in: a particularly warm and humid summer, debris that hasn't been cleaned in a while, not enough spacing between the boards… But, this problem can be easily solved using store-bought chemicals or even at-home remedies.*
Store-Bought Cleaning Solution
Collier Manufacturing 30-Seconds® Outdoor Cleaner is a tested mold and mildew cleaning solution. It is biodegradable once rinsed into the soil, and is the recommended product from our trusted composite decking brand, Fiberon. Super easy to use, leave it to soak for a few minutes, then hose or gently brush off. This cleaner can be purchased at Home Depot or on Amazon.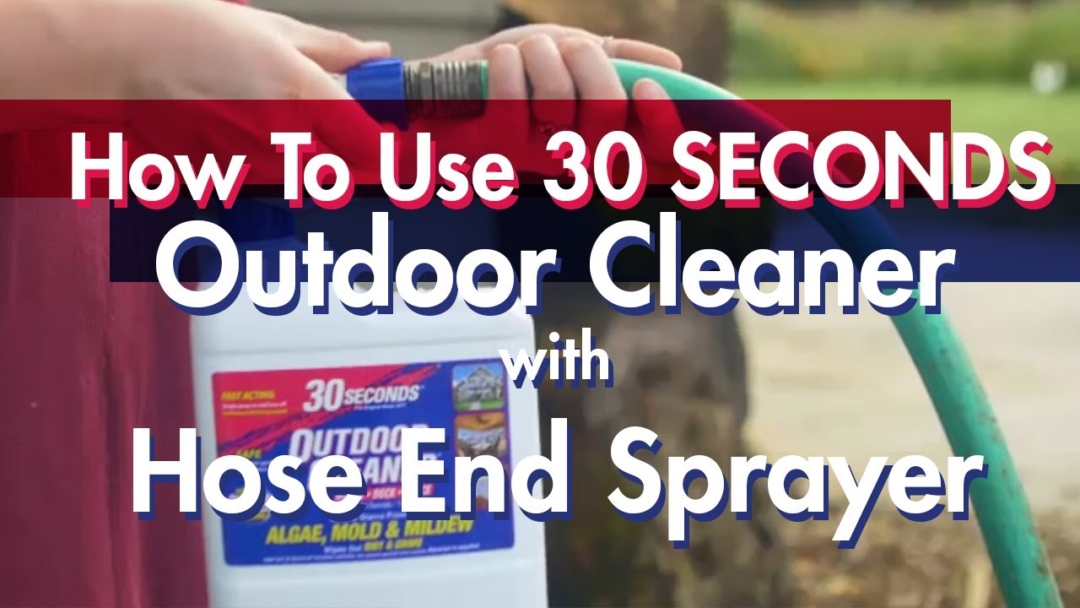 DIY Mold Cleaning Solution
If you're a fan of DIYing your cleaning solutions at home, a simple mix of baking soda, vinegar and water will remove any mold as well as any stubborn debris. Add 2 parts vinegar to 1 part water, after pouring the mix on the mold, sprinkle baking soda on top and let sit for 20–30 minutes. Afterwards, gently scrub with a non-metallic brush and rinse off with water.
Regular cleaning and maintenance is important in order to ensure your deck's prolonged well-being.
Composite Deck Mold Removal Cost Considerations
Let's be honest, besides quality and color, the other important factor when considering a deck is the cost. In this case we're talking maintenance costs between a wooden deck vs a composite/PVC deck. It is true that the initial cost of a wooden deck is lower than composite and especially PVC. This is sometimes enough to tip the scales in the favor of a wooden deck right away. If we consider the long term however, maintenance time and costs begin to pile up.
Wooden decks should be sanded and stained every year to prolong it's lifespan. Composite and PVC do not. They also do not need to ever be painted.
In terms of durability, wood will begin to break down and rot in a decade or so even with treatment.
Our composite collections' warranties begin at 25 years, and our PVC collections at 50 years.
In terms of mold, as we've seen, wood is much more susceptible to mold than composite (while PVC is not susceptible at all). This means that wood will need to be treated more often for mold and mildew, and will inevitably, eventually, still rot. Composite that contains mold inhibitors does not need to be treated for mold, and composite without mold inhibitors may require occasional treatment depending on environmental conditions.
*Follow Manufacturer Recommendations: Check the manufacturer's guidelines and recommendations for maintenance and care of your specific composite decking product, as they may vary depending on the brand and product line.
We are happy to answer any questions you may have, mold-related or not! You can reach us by email at [email protected] or phone 888 788-6788
Or come by one of our 5 showrooms to take a look at the material yourself, pickup some samples, speak to one of our sales reps, and get a free estimate!
---
Deck Mold Cleaning FAQ
Does composite decking grow mold?
As with any organic material kept outside, especially an uncapped composite deck, it can grow mold. However, the possibility of this happening is much lower compared to a wooden deck and if mold starts to grow, is much easier to clean and prevent. Investing in quality, capped composite or PVC decking will help eliminate mold seeping into the deck boards and rotting them.
How do you get mold off composite decking?
Mold can be easily removed (using a soft bristled brush) from composite decking using a common, tested, store-bought solution called the Collier Manufacturing 30-Seconds® Outdoor Cleaner or even an at-home solution of vinegar and baking soda. Once again, capped composite boards are easier to clean than uncapped boards and even easier than wood.
How do I keep my deck mold free?
In simple terms, the best way to not have to deal with mold is to prevent the potential of it becoming a problem. Invest in capped decking from a trusted distributor and manufacturer. Also, ensure proper installation (spacing between boards to avoid trapped moisture and debris). Finally, clean your deck a couple of times a year with a simple soap and water solution, and if need be, a mold cleaning solution.
What is the best mold remover for composite decks?
The recommended mold remover is Collier Manufacturing 30-Seconds® Outdoor Cleaner. Leave it to soak for a few minutes, then hose or gently brush off. This cleaner can be purchased at Home Depot or on Amazon. There are other, similar products, but the 30-seconds outdoor cleaner is the product recommended from Fiberon. Alternatively, it is possible to achieve a similar result using a baking soda and vinegar solution that can be made at home.
Can I pressure wash a composite deck?
Pressure washing your composite deck on a lower nozzle pressure is safe and will not damage your deck. However, if there is any mold on it, pressure washing may damage the deck's surface instead of cleaning your deck. Always remove all the mold first with a gentle chemical solution and brush before pressure washing your composite deck.
Can I use dish soap to wash my deck?
Yes. Any mild soap is safe, just use a soft bristle brush (never use a brush with metal bristles as it risks scratching the surface of your deck). It is recommended to wash your composite deck with a soapy water mix a couple of times a season to keep up general cleanliness and get rid of dirt and debris. This helps extend the longevity of your composite deck.
Can I use bleach on composite decking?
No, you should never use bleach, a harsh chemical or chlorine based product on your deck as it will lead to a discolouration of your deck or cause further damage. It is best to stick with mild soaps, and use only the recommended cleaning solutions because they are specially designed to be chemically safe for your composite deck.