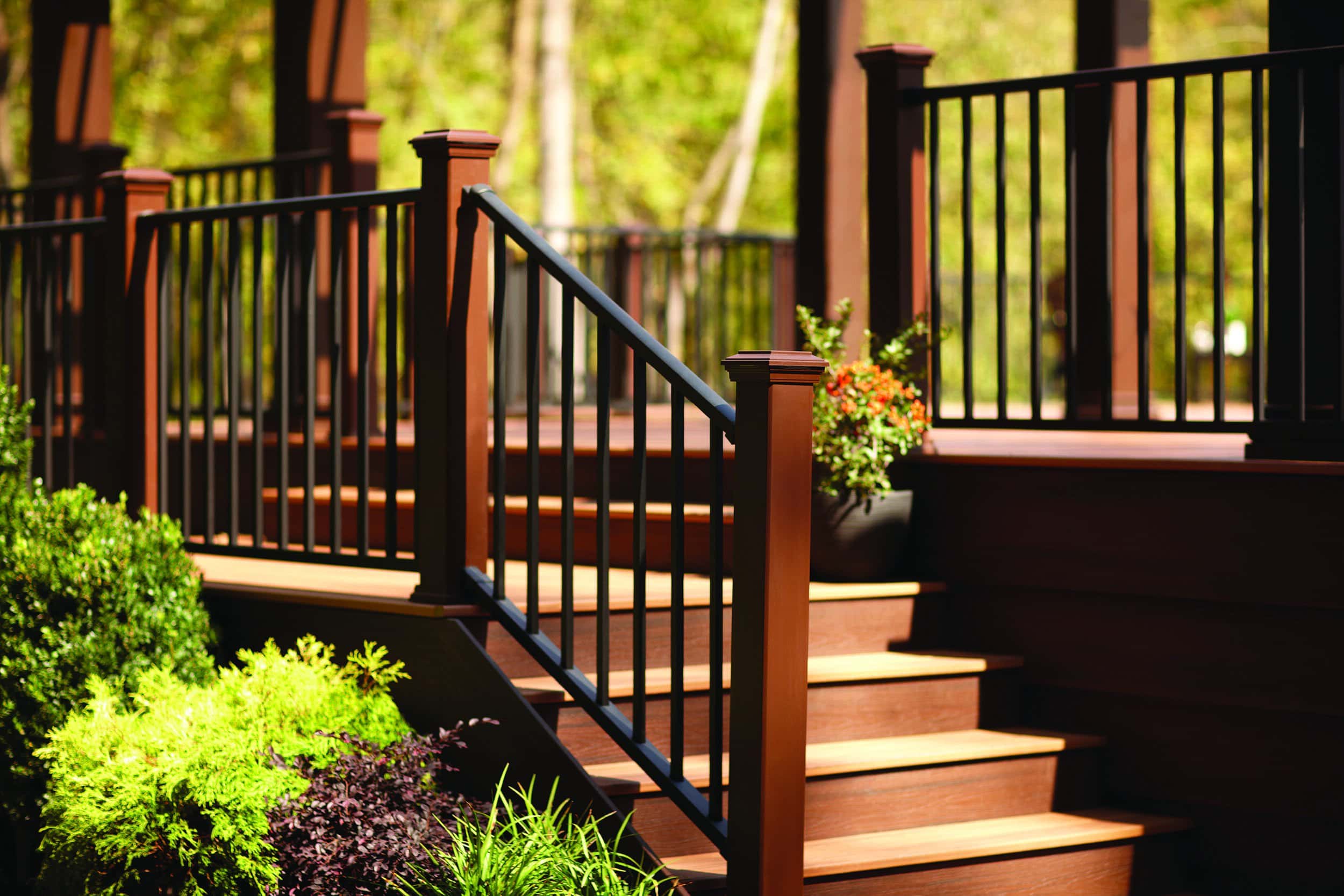 Deck Railing Quality, Cost and Maintenance Comparison
As peanut butter needs jelly, decks need railings. (Actually, in many cases, they are literally required by law.) However, with the many different available options of Deck Railings on the market right now and considering their importance and prominence in your decking project, it becomes a tiring and confusing task to settle on the right one for you. That's why I am here!
This post will outline the pros and cons of the most popular Deck Railing options on the market, and give you a couple of tips for choosing the right railing for your particular project.
Best Types of Deck Railing
The best type of Deck Railing depends on various factors such as project style, budget, maintenance and personal preferences.
The most popular Deck Railing types are:
Consider your specific requirements and choose a deck railing that complements your deck design, meets your aesthetic preferences and is inline with the aesthetics and local building codes. Don't hesitate to call our Composite Deck Shop Deck Railling Experts at 888 788-6788 if you need a professional advice.
---
Wood Deck Railing
Let's get this one out of the way. Wood railings used to be the standard option for any and all decks. Things have changed. Wood requires frequent maintenance, loses its colour, and will crack and splinter much faster than aluminum or composite railing.
---
Aluminum Picket Deck Railing
On the other side of the spectrum, we have aluminum picket deck railings. This is the new standard. Aluminum is far more durable than wood, it does not lose its colour, needs very little maintenance (if any), and is an order of magnitude easier to install.
The only argument you could possibly make against aluminum picket is the fact that it generally comes in either black or white, but that falls apart when you realize that 80% of railings are already those colours, and it is possible to find them in others.
---
Aluminum-Framed Glass Deck Railing
Something that I am often asked about is – "should I get glass railings?" The answer is very simple – Yes, if you don't mind the cost.
What is going to make or break this choice for you is the price difference. If you want to know more, we have a Deck Railing Price Comparison table you should look at on our Deck Railing page.
---
Frameless Glass Deck Railing
Now, if you liked the sound of 'won't obstruct your view' in the last section, I have the perfect product for you. Frameless glass railings pretty much describe themselves – there is no frame. They also broke my scale for aesthetics.
---
Composite Deck Railing
Finally, for those of you who want to perfectly match your deck and railing; decking manufacturers have caught on and started making it from the same material.
The top 3 American producers: Trex, Fiberon, and Timbertech each have their own railing options. Each one of them has a variety of colour, style, and installation options, and it would be impossible to go over everything in a short blog.
---
Which Deck Railing is the best?
This answer depends on your budget and the characteristics you are looking for in your railing: durability, maintenance requirements, and looks, as well as the requirements of the local building codes.
Trying to take all this information into consideration could be overwhelming. As someone who has been in this field for a while now, I would recommend the following:
Decide what the most important function of your railing is to you: The Look, Low Maintenance or Cost.
Pick out two Deck Railing types that fit your criteria.
Get a professional estimation and advice.
If you are currently looking to build a deck railing, you could take a look at our Railings Page for inspiration and additional information. We also have railing experts ready to help. Don't hesitate to call us at 888 788-6788 any time.
---
Deck Railing FAQ
Frequently asked questions about Outdoor Deck Railings, its maintenance and cost.
Do I have to install railings?
In Ontario (where we are located), typically, any deck above 2ft must legally have railings. On a low deck, no. But they look nice.
Do aluminum railings rust?
No.
Aluminum is one of the best suited materials for outdoor railing. It has lower cost than steel, and does not rust like iron.
Framed and frameless glass systems use aluminium posts and rails to secure the glass.
How long can I expect my railings to last?
Anything that isn't wood should last at least 20 years. Fortress Aluminum railings have a lifetime manufacturer warranty.
What is the maximum width between Deck Railing posts?
The maximum width between railing posts are 6ft for glass railing systems and 8ft for Aluminum Picket and Composite Deck Railings.
How do you install stair railings?
Aluminum railings come with adjustable panels.
All other systems need to be cut and measured manually.
All railings have adjustable brackets made for stairs.
How much do railings cost?
Can I install a drink-rail?
Yes, Composite Rails and Aluminum Rails (including aluminum-framed glass) allows for drink rail installation.
Are wire or cable railings legal in Canada?
Some people mistakenly believe wire railing are illegal in Ontario. They are not. Vertical wire railings are perfectly fine and pass all safety codes. Horizontal wire railings do not pass safety codes in Ontario and Quebec, but are good-to-go anywhere else, or if your deck is less than 2ft off the ground.
---