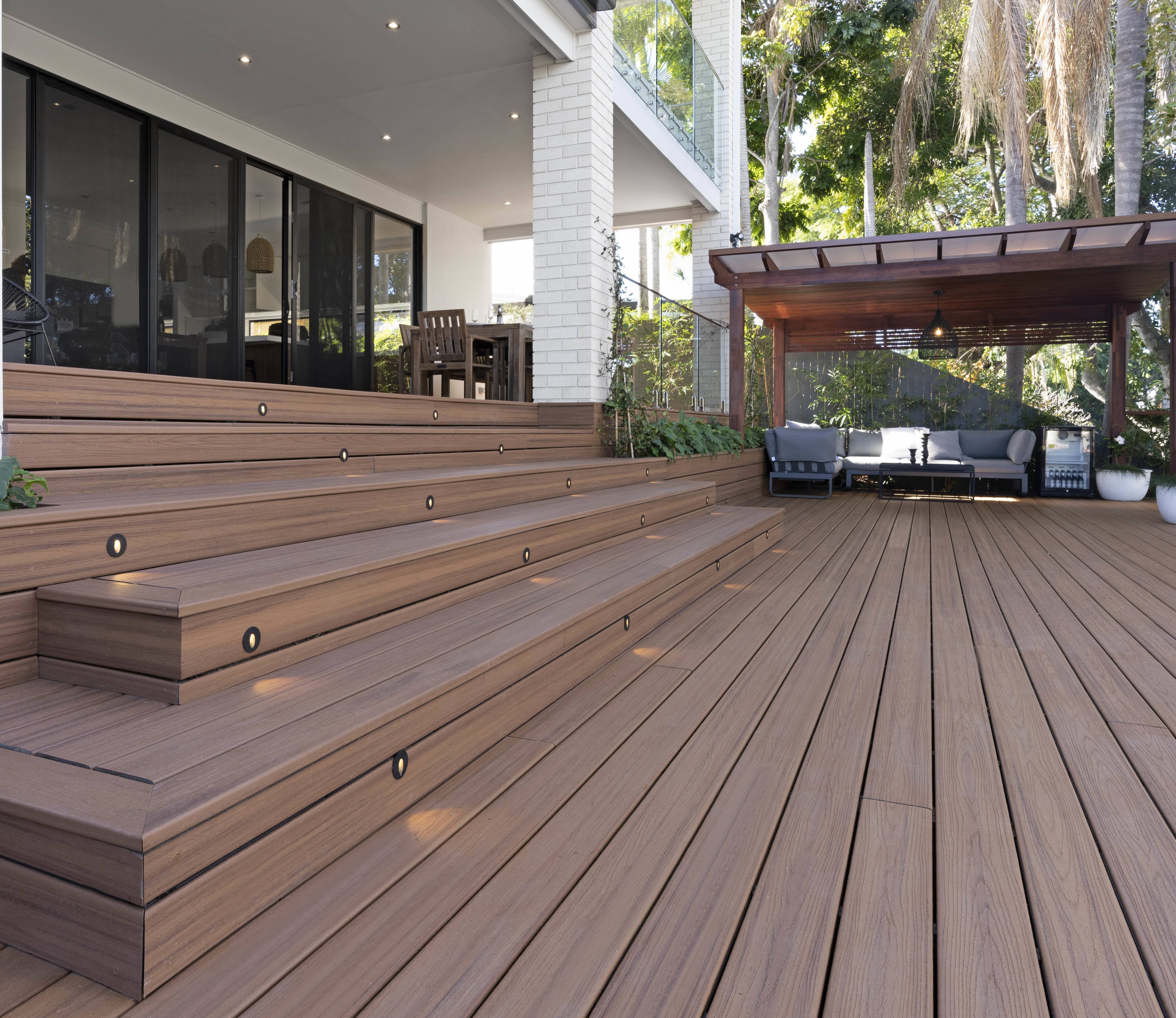 What is Composite Decking?
Composite has revolutionized the world of decking since its debut a couple of decades ago. Composite combines the allure of natural wood with the durability of modern engineering, becoming a favourite among homeowners and builders. In this blog post, we will delve into the world of composite decking, exploring its manufacturing processes, composition, available collections, advantages, and cost considerations.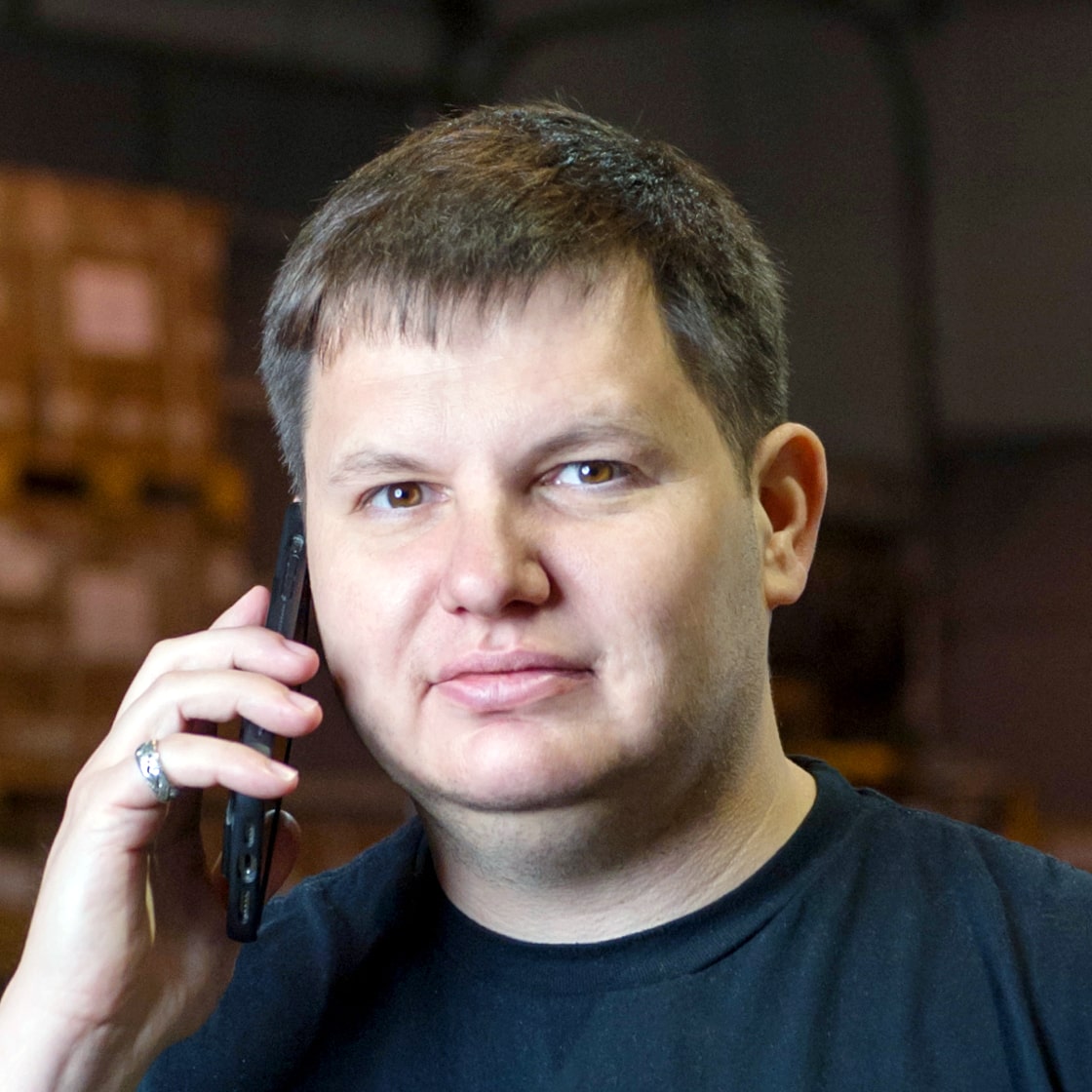 Alex Krupin,
Director of Composite Deck Shop
How is Composite Decking Made?
The main process for creating composite decking is called extrusion. This is defined as a forming process in which the raw materials are mixed and forced through an opening to produce a product that maintains a relatively consistent size and shape. The opening would be the size and shape of the decking board and the process would solidify the shape and desired size. Our trusted composite decking brand Fiberon uses this method in the production of their composite and PVC boards.
What are Composite Decks made of?
The composition of composite decking typically includes
Wood Fibres: These are often sourced from reclaimed or recycled wood, making composite environmentally friendly.
Plastic Resins: High-density polyethylene (HDPE), polyvinyl chloride (PVC), or a combination of both are commonly used to bind the wood fibres.
Additives: Various additives like UV stabilizers, colour pigments, and mold inhibitors are mixed in to enhance the composite's performance and appearance.
Equal parts of wood fiber and plastic are mixed with pigments, ultraviolet inhibitors, and borate preservatives, then usually heated and extruded. The texture is embossed onto the warm surface before it cools down.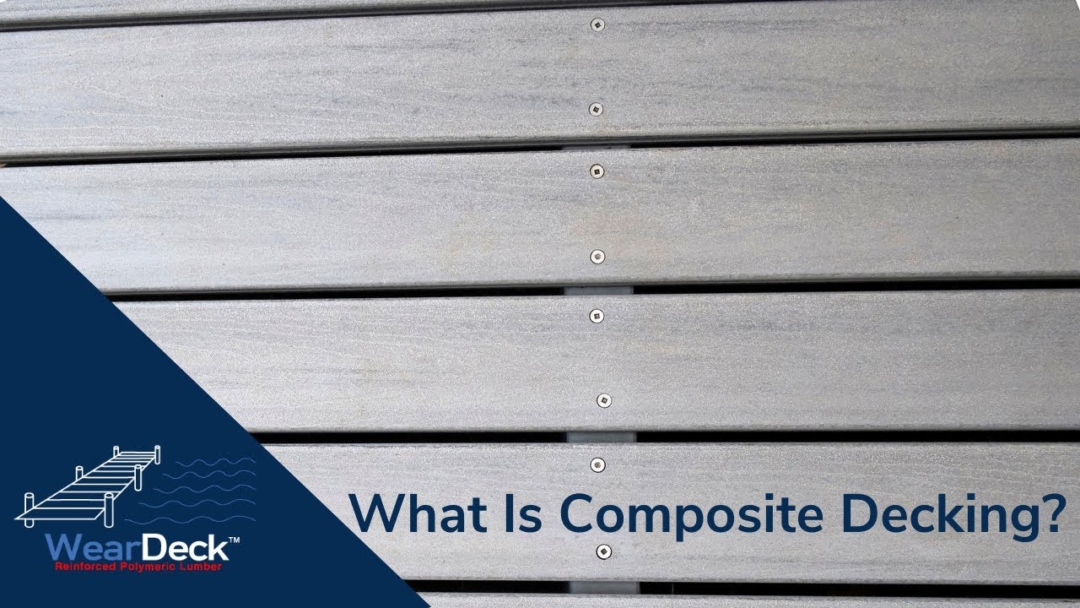 What are the Benefits of Composite Decking?
Composite decking offers several benefits that have led to its widespread adoption:
Low Maintenance: Unlike wood, composite requires minimal upkeep. No staining, sealing, or sanding is necessary.
Durability: Composite decking is highly resistant to rot, decay, and insect damage.
Longevity: It can last 25-30 years or more, outlasting many natural wood options.
Aesthetics: It provides the warmth and natural look of wood, with a wide range of colours and styles available.
Warranty: Most composite decking comes with lengthy warranties of up to 50 years which provide homeowners with a peace of mind.
Composite Decking Cost Considerations
While composite decking does tend to have a higher upfront cost compared to wood, the long-term savings can be significant. With minimal maintenance and a lifespan that far exceeds that of wood, the investment pays off over time. Additionally, composite's resistance to the elements can save you money on maintenance and repairs.
The cost of composite decking can vary widely depending on several factors, including the brand, collection, quality, and the specific features you choose. On average, you can expect to pay between $3 to $9 per linear foot for composite decking materials. However, it's important to keep in mind that there are additional costs to consider, such as installation, accessories, and any required substructure.
Here's a breakdown of some of the cost factors associated with composite decking
Quality and Brand: High-end composite decking from reputable brands with advanced features and long warranties will generally cost more per square foot than budget-friendlier options.
Collection and Style: Different collections within a brand have varying price points depending on the board profile, graining pattern and surface aesthetic.
Accessories: Depending on your project, you may need railing systems, fasteners, lighting, or other accessories. These additional components add to the overall cost.
Installation: The cost of installation can vary widely depending on your location, the complexity of the project, and labor rates. You may choose to hire a professional contractor or install it yourself if you have the skills and tools.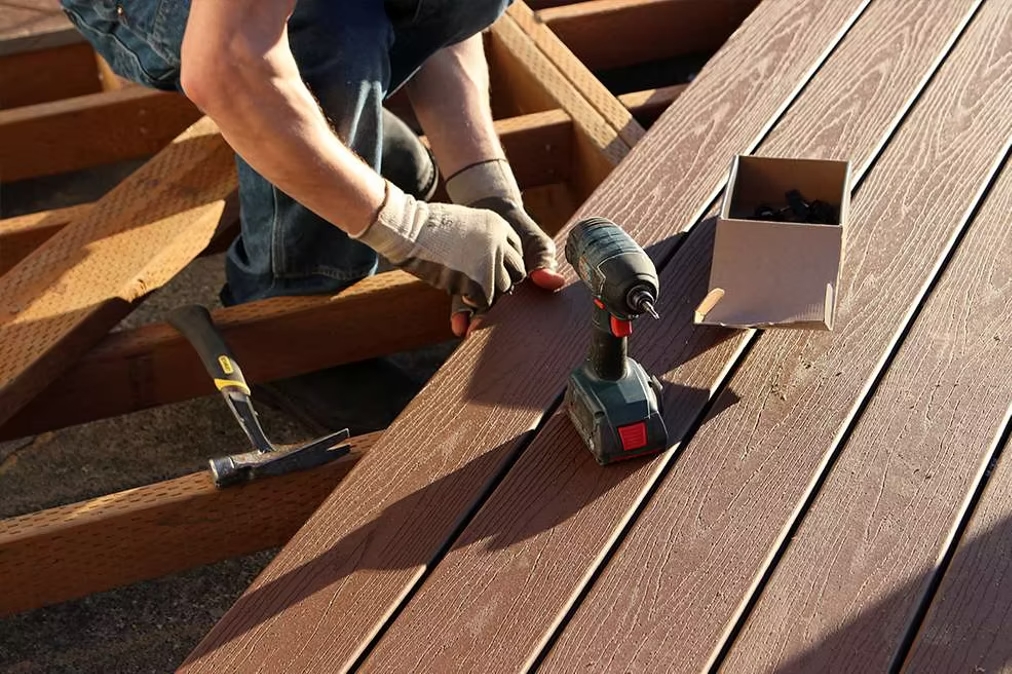 Top 3 Composite Brands
At Composite Deck Shop, we love 3 brands above the rest:
Fiberon, Trex, and TimberTech are leading manufacturers of North American made composite and PVC decking materials known for their commitment to sustainability and providing high quality decking materials.
Each brand provides a wide variety of products in various colours, textures and styles so there's something for everyone. Brands are split into collections from entry-level board options to premium quality options.
---
At Composite Deck Shop, we are committed to helping you find the best option for you and your composite deck. Whether you are considering composite or not, feel free to come by one of our 5 locations to pickup some samples and speak to one of our sales reps to get pricing, helpful tips and advice, answers to any of your questions and a free estimate!
---
Composite Decking FAQ
Does composite decking get hot in the summer?
Composite decking can become hot in the summer, just like traditional wood decking. The temperature of composite decking can depend on factors such as the colour, texture, and the amount of direct sunlight it receives. Darker colours tend to absorb more heat and can become hotter to the touch. You can choose to create some shade by adding a pergola or privacy screen.
Does composite decking look natural?
Composite decking is made to resemble the natural look of wood while offering the durability and low maintenance benefits of composite materials. It typically features grain patterns, textures, and colour variations that closely mimic real wood. However, the extent of the natural appearance can vary depending on the brand and specific product chosen. Some composite decking options look very natural, while others may appear more synthetic.
How to protect composite decking from scratches?
Quality composite decking is made to be scratch resistant, however, to further protect your deck from the potential of scratches, avoid dragging heavy objects, using sharp or metal objects on your deck surface. It is recommended to use furniture pads such as rugs, and keep your deck clean from debris to avoid abrasive particles from causing scratches.
How long does composite last?
Composite decks can last for several decades with proper care and maintenance. On average, you can expect a well-maintained composite deck to have a lifespan of 25 to 40 years. Factors that influence longevity include the quality of the composite material, exposure to the elements, and the level of maintenance. High-quality composite decking products tend to have longer lifespans, and regular cleaning, and proper care can help extend the deck's durability.
How long are composite deck boards?
While different composite decking brands come in various lengths and widths, at composite deck shop, we have 3 standard lengths: 12 foot, 16 foot and 20 foot boards.
What is the difference between composite and PVC decking?
he biggest difference between composite and PVC decking is in the composition. Composite is made using a combination of wood and plastic, and PVC is only plastic containing no wood at all. PVC is recommended for pool-side decks due to it's higher traction and ultimate mold resistance. PVC is generally higher in price than composite and boasts a long, 50 year warranty.
What brand of composite decking is the best? Fiberon, Trex or TimberTech?
The choice between Fiberon, Trex, and TimberTech for composite decking depends on your specific needs, preferences, and budget. All three brands are well-established and reputable, offering quality composite decking products. You may find that a specific product from Fiberon, Trex, or TimberTech aligns better with your needs and budget, so it's advisable to compare products and consider factors like quality, aesthetics, price, and warranty when making your final decision.
Can you put a grill on a composite deck?
Yes, you can put a grill on a composite deck, just take some precautions to ensure safety and prevent damage to the deck. One of the simplest ways to do this is to put a grill mat underneath your grill to protect your deck from heat and potential grease stains.