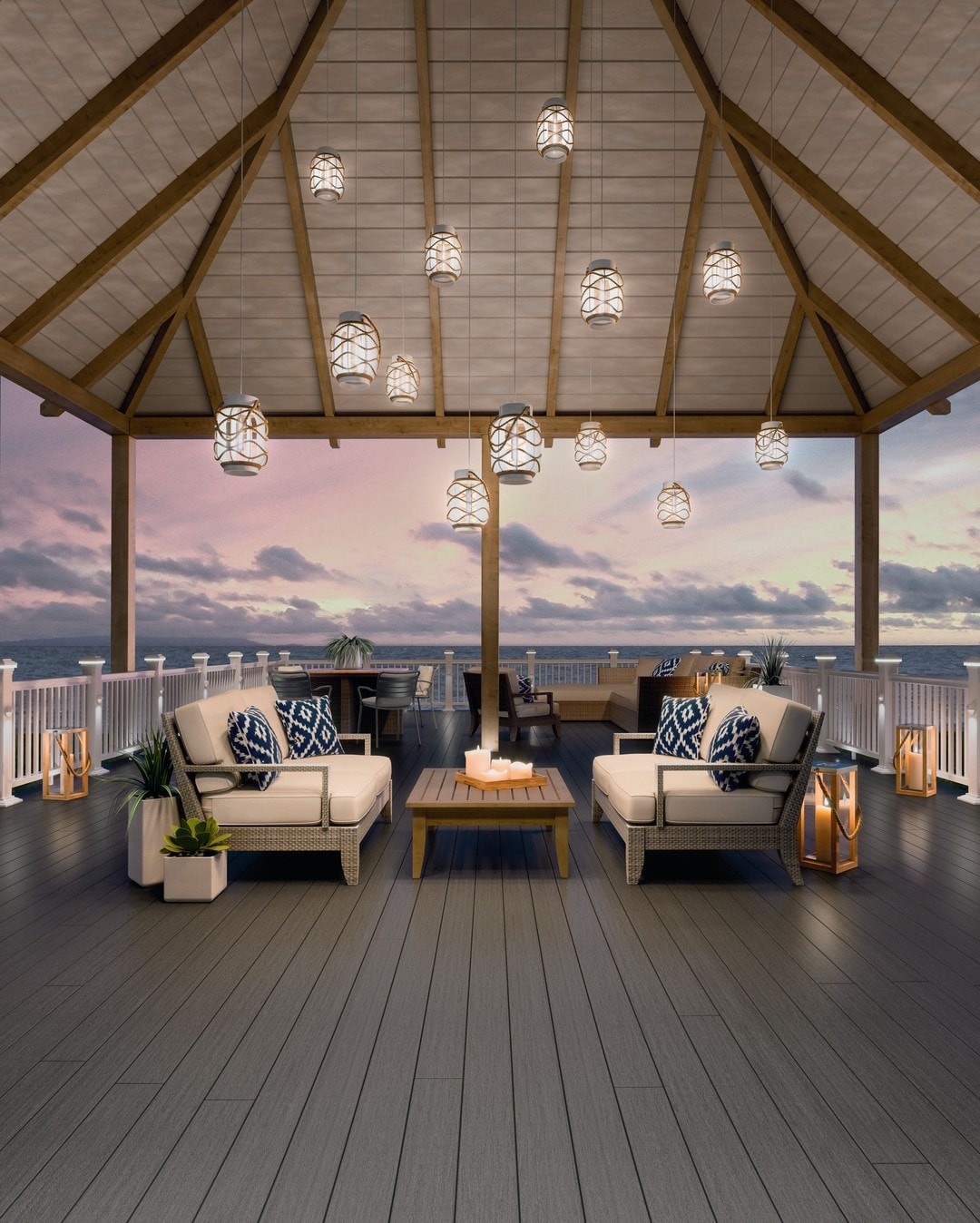 How to choose the best Composite Decking?
Once you have realized the value of having composite, low maintenance decking, your next step is to choose the right product for your project. In this blog, I want to share about some steps you can take to choose the best composite decking for your project.
Step 1. Identify the major brands of composite decking.
There are thousands of brands of composite decking in the world. It does not take too much to manufacture decking from plastic and wood materials. But to do it well and to provide a warranty that customers can actually trust – only a few brands can do that and most of them are large, publicly traded companies that have a great history and warranty behind their product.
Category 1 – Major Brands
Your major brands that are available in Canada are: Fiberon, Trex and TimberTech. You can't go wrong by selecting a material from these major brands, but some brands and product lines even within these three are better than others and some provide better value.
Category 2 – Smaller Brands, proven results
Then there are smaller companies and brands, but their material has a great track record. These include Wolf Decking and Zuri Decking. It is best to consult with a professional regarding some other brands you are looking into and make sure that the person you are speaking to is not affiliated with any particular brand.
Category 3 – Overpriced, underperforming brands.
Every decking or building supply store that sells decking materials is very much aware that the unsuspecting client can easily be swayed to buy a decking material that is recommended by the sales representative. One common tactic that some stores use is they try to promote an inferior brand (oftentimes not made in North America) as the best option for their clients. These stores make a lot of money when they sell such brands. Imagine you walk into a store that sells cell phones and you have never heard of iPhones, Samsung phones etc. A store representative may try to sell you some unknown brand of a mobile phone for more money than an iPhone. We are the industry insiders and we know which brands are inferior and will have potential issues as well as do not have the right warranty and yet they are being sold at very high prices.
Step 2. Choose Your Product Category.
With composite decking, just like with most things in life, the more you pay the better product you will get.
If your budget is tight, choose products from the composite entry level lines. Fiberon and Trex both have good choices in this category. In terms of the quality, Fiberon makes better entry level products because they do not scratch as easily, they are more rigid and you can use plugs with them.
If budget is not a big issue, go with a material that you like. You can choose from the Trex Transcends line, from Fiberon Sanctuary or Symmetry, from Timbertech Reserve or Legacy lines. All of these are better quality composite decking products. Composites however heat up more in the sun and if you need a material that will feel cooler – go with PVC plastic decking.
Timbertech Azek has some excellent PVC decking choices as well as Fiberon Promenade and Wolf decking. PVC decking boards are the most expensive on the market, but you get great appearance and performance for your money.
You can visit our showroom and see displays of all these decking products and we typically give out free samples too, so you can take them home and see how these colors will match your existing building.
Step 3. Order Your Product.
After you have selected the brand and the exact colour – see what the availability is for this product. If the product is in stock – great. If it is a special order, but can be available within a week, great. Go back to Step 2 if your material is not available within a week or so.