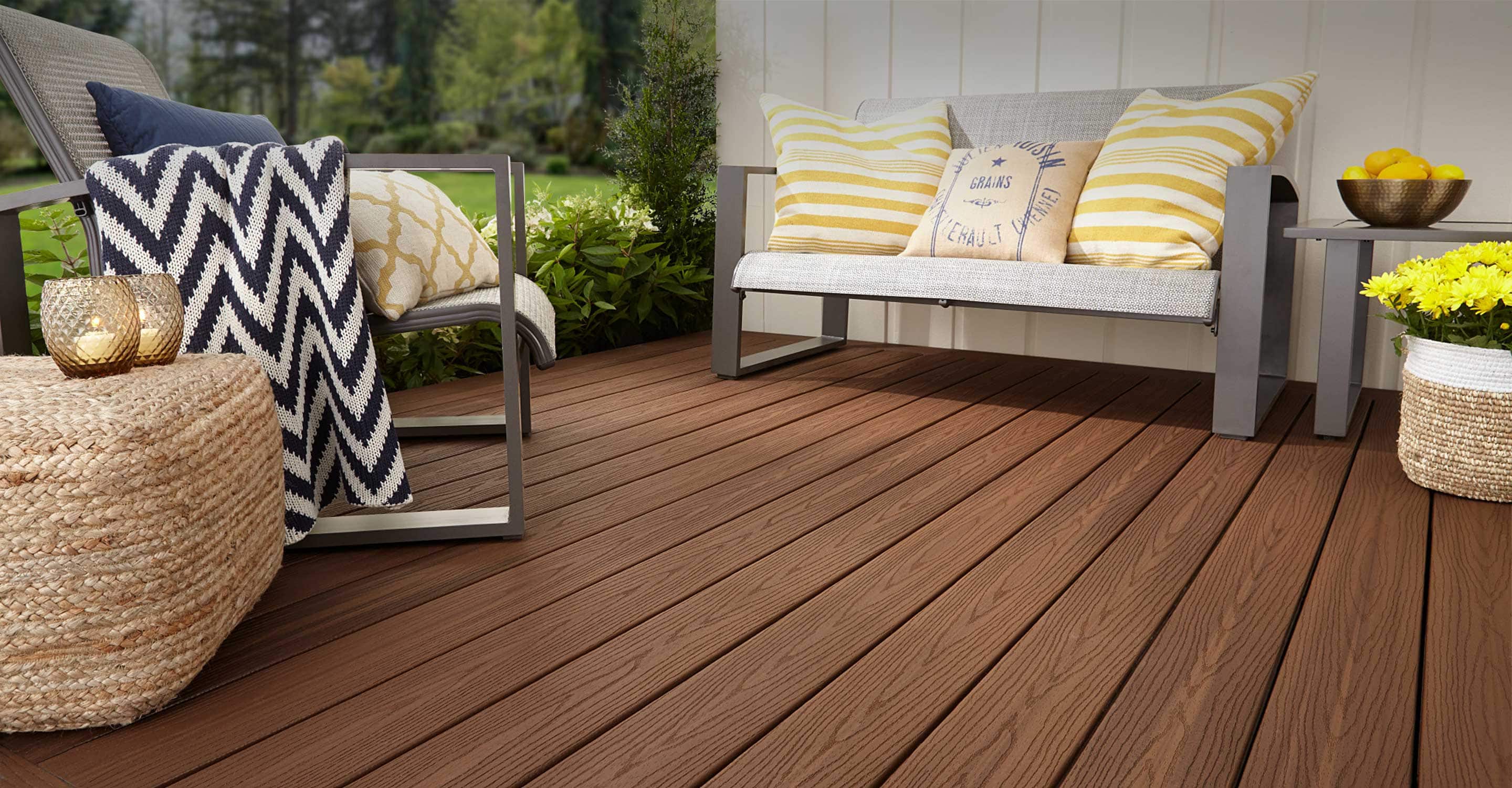 Is Composite Decking better than Wood Decking?
When it comes to creating your dream outdoor space, every decision matters, including what material your deck is made from.
Whether you're planning to revamp your existing deck or embark on a brand-new construction project, the age-old debate between composite decking and traditional wood decking continues to divide homeowners, DIY enthusiasts, and contractors alike. Both options have their unique advantages and drawbacks. However, it is possible to make a stronger argument in favour of composite, especially lately.
Interesting Fact: If you invested 50K into major Composite Decking companies (Trex, Azek, Fiberon) 20 years ago, you would earn over a million dollars now.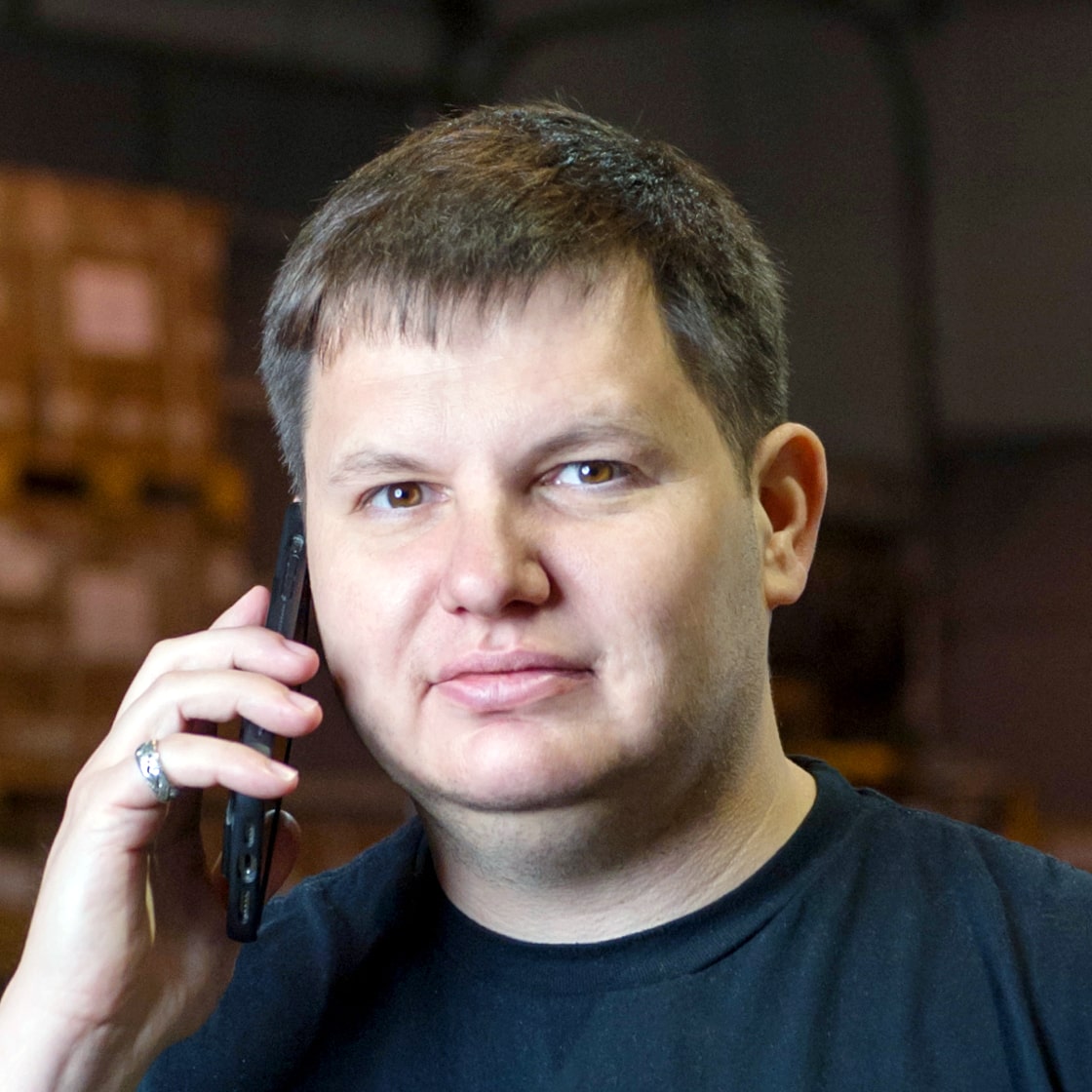 Alex Krupin,
Director of Composite Deck Shop
Composite decking has come a long way in virtually all areas including performance, longevity, quality, and durability. North American composite brands no longer face the same risk of quick discolouration, rotting, and easy scratching.
All major manufacturers of composite and PVC decking provide warranties against colour fading and any manufacturing defects.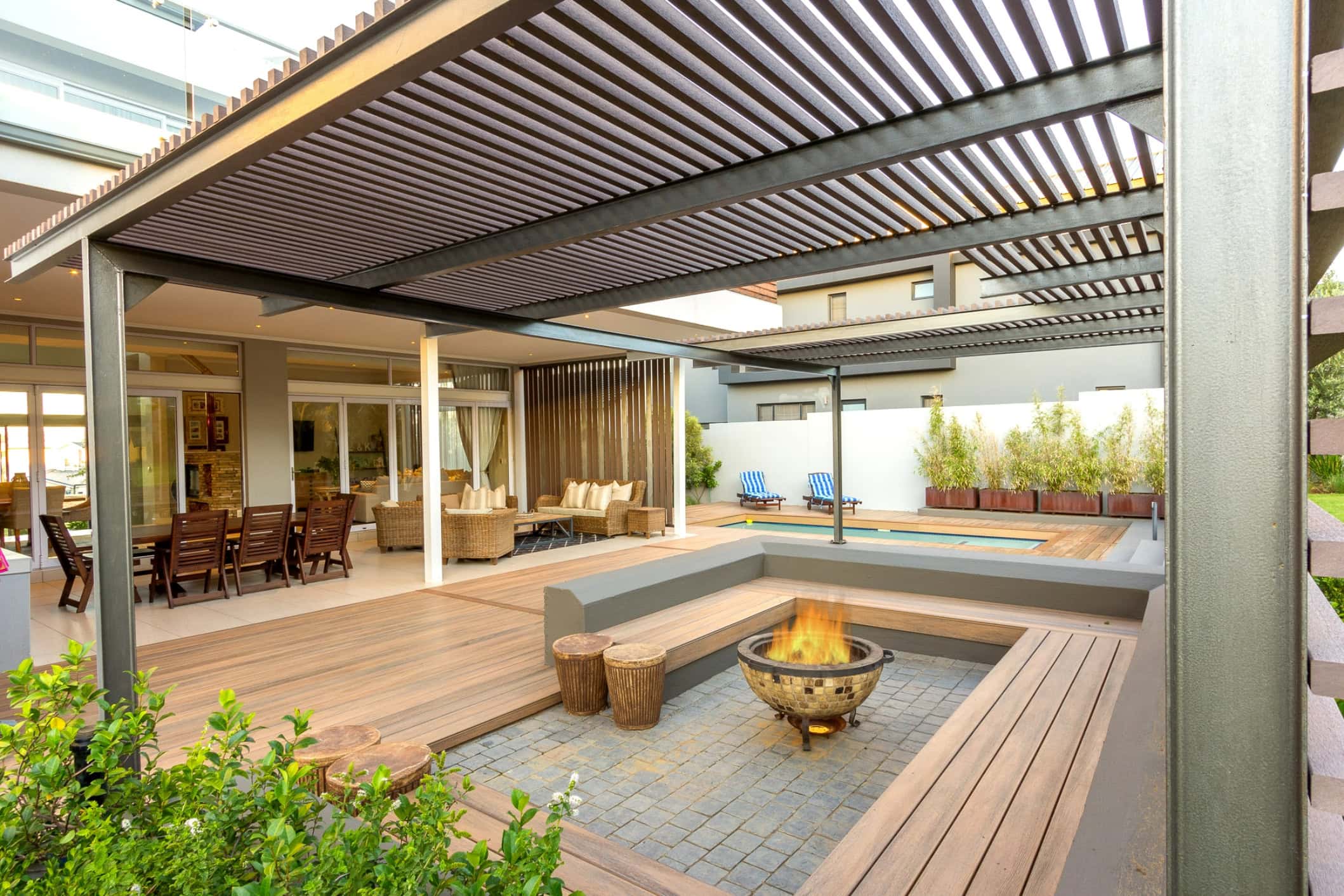 ---
But what exactly are the advantages to composite, how do they compare with wood, and which one is the best option?
You may also ask, "what options do I have if my heart is set on an authentic wood deck?"
This blog will highlight the main advantages of both composite and wood decking, and give a brief overview of the types of composite and wood options available, should you be convinced in one way or the other.
Advantages of Composite Decking
Will not crack, splinter, or fade
Does not need to be stained or painted
Will not rot, mold or decay. Resistant to insects
Warranty from 25 to 50+ years
Installed with hidden fasteners for easy installation and clean finish
A large variety of colours and textures to choose from
Advantages of Wood Decking
Pressure treated decking is still the most economical
Will not heat up as much as composites
Wood appearance is completely authentic
Composite Decking Options
Composite decking offers several advantages over wood decking, including increased durability, resistance to rot, insects, and moisture, and significantly reduced maintenance requirements. Composite decking is available in a variety of colours and styles, providing a wide range of design options for any outdoor space. Here at Composite deck Shop, we love 3 major North American brands – Fiberon, Trex, and TimberTech.
---
A leading manufacturer of composite and PVC decking materials known for their commitment to sustainability and providing quality decking materials. Fiberon products feature realistic wood-grain patterns and rich colours for a natural wood look.
Fiberon products are available in 6 collections: Goodlife Weekender, Goodlife Escapes, Sanctuary, Concordia Symmetry, Paramount and Promenade.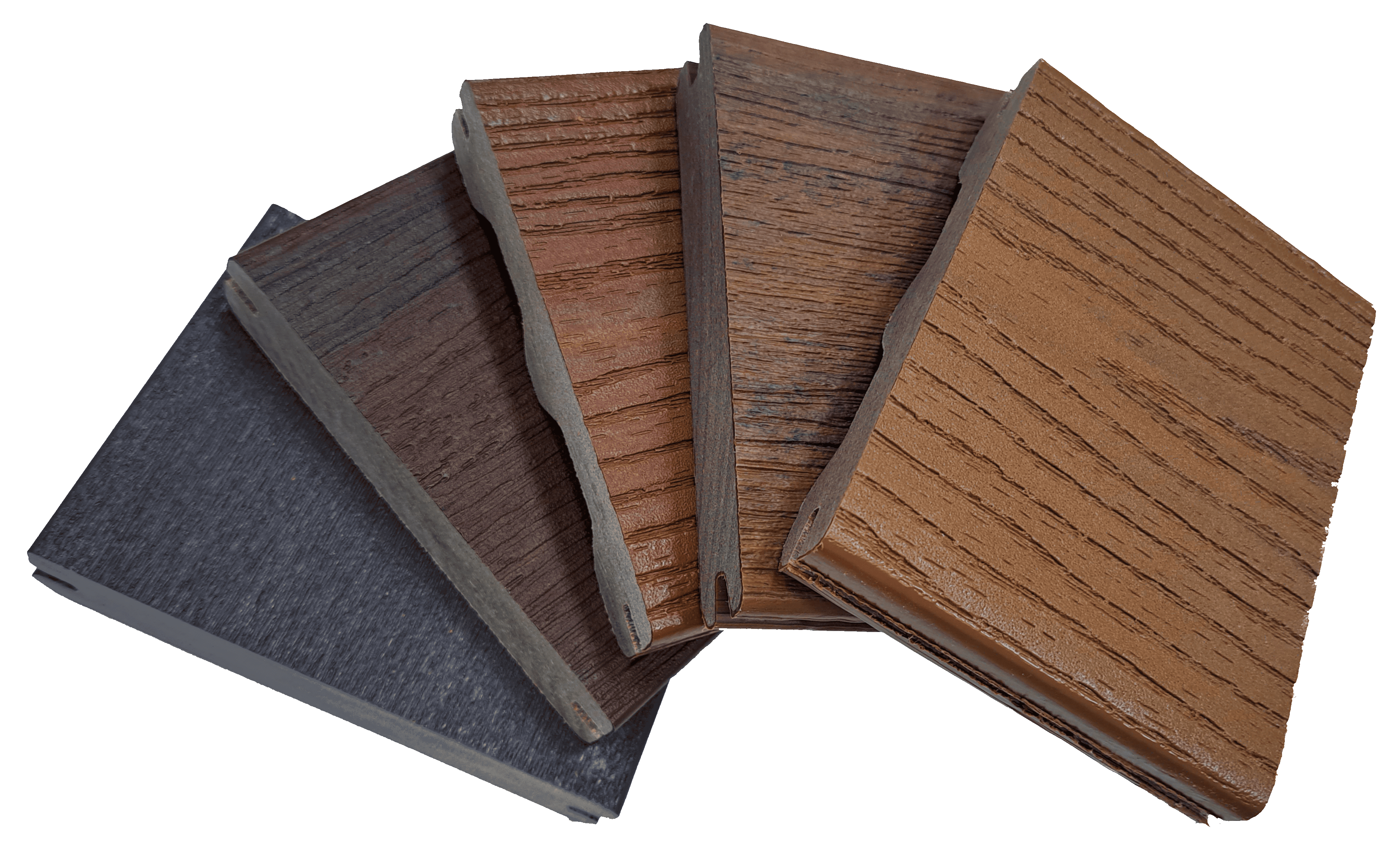 ---
Another leading manufacturer of composite, Trex boasts a long history and strong reputation for producing high-quality, low-maintenance decking materials. Trex products are available in 5 collections ranging from entry-level to premium quality. Enhance Basics, Enhance Naturals, Select, Transcend, and Lineage.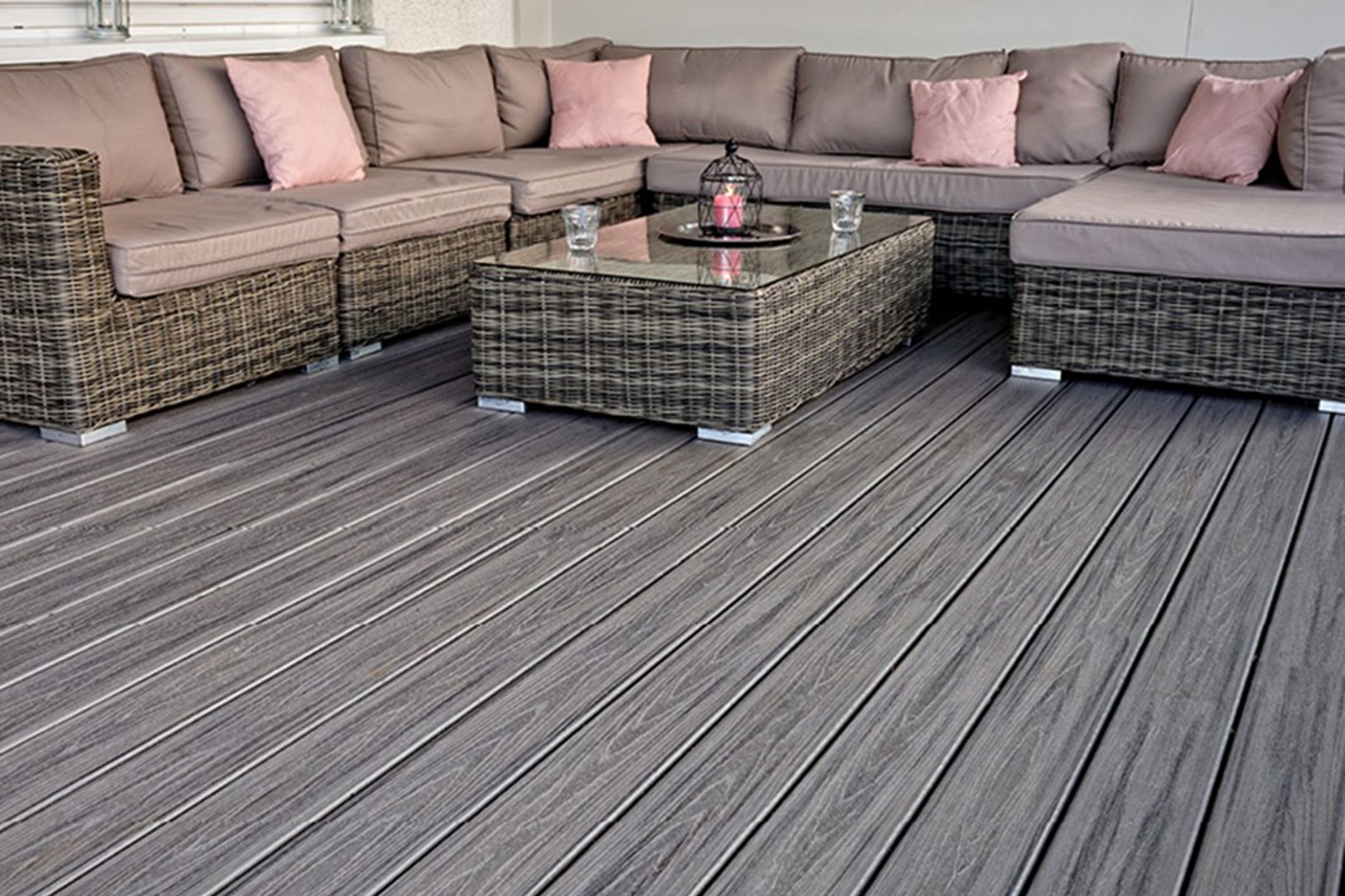 ---
Known for producing high quality capped composite and PVC decking materials with a focus on innovation and aesthetics. TimberTech Azek offers a variety of collections with sophisticated, authentic-looking styles, and unique designs. TimberTech's capped composite products boast a strong protective shell for increased durability and resistance to fading, staining, and scratching. TimberTech composite products are available in 4 collections – Prime+, Terrain, Reserve and Legacy. Azek PVC products are available in 3 collections – Harvest, Landmark and Vintage.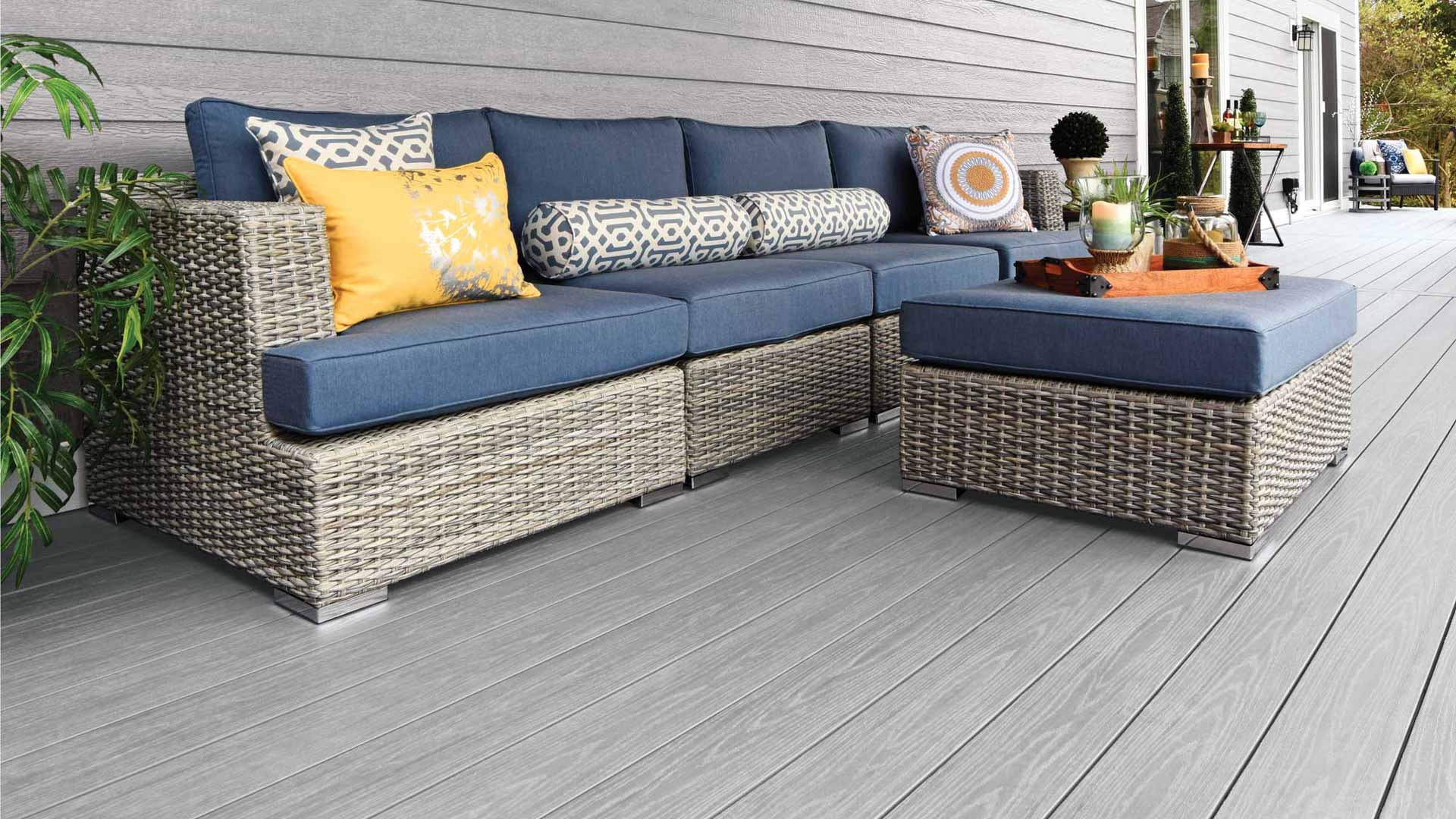 For most people, composite decking is clearly the better choice. However, sometimes the look and feel of real wood cannot be substituted, and that's alright, there is still a variety of options to choose from.
Wood Decking Options
Ipe Wood
Ipe wood, pronounced "ee-pay," is a high-quality tropical hardwood native to the rainforests of South America, mainly found in countries like Brazil, Peru, and other parts of Central and South America. It is renowned for its exceptional durability, natural beauty, and a wide range of desirable properties that make it a popular choice for outdoor applications, particularly in decking, siding, benches, etc. Ipe will not rot or warp or crack like cedar or pressure treated woods but requires yearly maintenance to maintain its gorgeous colour. Ipe wood costs a lot more than the typical wood decking options, but the investment pays off once its longevity and maintenance is factored in.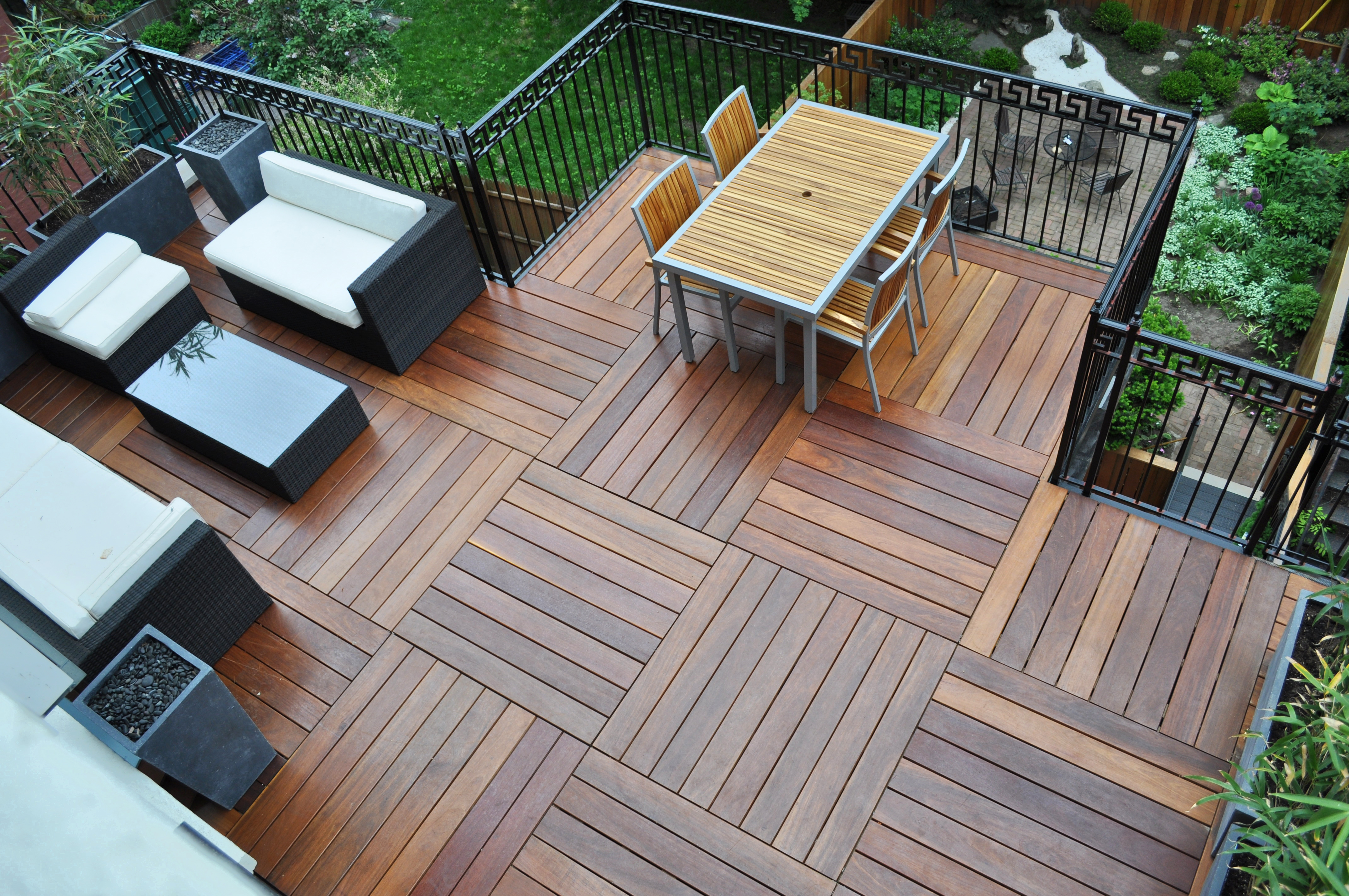 Cumaru Wood
Cumaru, the sister-wood to Ipe, is also a dense and durable hardwood native to the tropical regions of South America, particularly found in countries like Brazil, Peru, and Venezuela. It is valued for its remarkable strength, beautiful appearance, and resistance to various environmental factors, making it a popular choice for a wide range of outdoor applications just like Ipe wood. It also needs to be maintained in order to keep its colour and is generally harder to work due to its high density.
Lunawood Thermowood
Originating from Finland, and brand new to the Canadian market, Lunawood is known for its innovative and sustainable approach to wood products, specifically thermally modified wood. Thermally modified wood is created by subjecting natural wood to a heat treatment process that improves its performance and durability (by removing all moisture) while maintaining its natural aesthetics. Lunawood offers a range of products for various exterior and interior application uses – including decking, cladding and siding in different profiles. Lunawood will silver beautifully over time, but needs to be treated every year if you would like to maintain the natural colour.
Fun Fact: Composite Deck Shop is one of two distributors of Lunawood in all of Canada. The other distributor is in Vancouver.
At Composite Deck Shop, we are committed to helping you find the best option for you and your composite deck, whether it be wood, composite or PVC.
Come by one of our 5 locations to pickup some samples and speak to one of our sales reps to get pricing, helpful tips and advice, and answers to any of your questions and a free estimate!